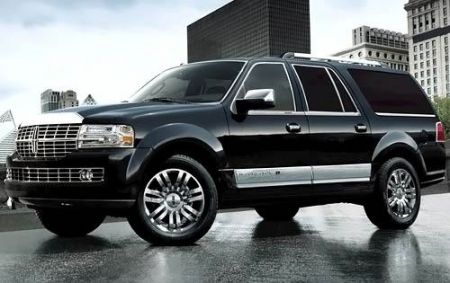 D.C. is up in arms after City Council Chairman Kwame R. Brown leased a fully-loaded 2011 Lincoln Navigator L Series on the city's budget – then leased another because he didn't get the upholstery that he wanted.
According to The Washington Post, Brown put in for a "black on black" Navigator, but threw a fit when the SUV arrived with gray upholstery. Demanding that he get his way, Brown ordered another. Now tax payers are stuck leasing two Navigators (a total of $3,732 per month) while the city is in debt $400 million.
Brown's justification: "Vehicles with dark interiors, Brown said, tend to hold their value better," writes The Washington Post. But there's absolutely no truth to that statement.
Ironically, Brown's second Navigator doesn't even sport all-black upholstery. The interior's color scheme is two tone: black and tan.
— — —
The Hog Ring is the #1 online community for auto upholstery professionals and enthusiasts. Here you can browse pictures, read news and connect with others who share your passion for auto upholstery.