Check out this awesome guide on how to sew a seamless French seam, submitted by Brent Parker of Brent Parker Motor Trimming in Glenorie, Australia. This how-to guide was originally published in our Auto Upholstery Forum.
Brent writes…
There has been some discussion lately on French seams. There are a few ways a French seam can be done and there's no right or wrong way. You just have to know which technique suits what you're doing best.
Today I will illustrate how to do a seamless french seam. There are pros and cons for this method.
Pros:
Absolutely no step up to the stitches, has slight rise between stitches but this is fine.
Sits nicely when glued down (only glue when necessary)
Goes nicely around corners where fit is critical
Because there is no material face folded around, there is less chance of lifting because you are glueing to the backside.
Cons:
Takes longer and takes lots of practice to get right
Because you are sewing through only one piece of material, the stitches don't quite sit as nicely as sewing through two thicknesses.
Thread tensions must be spot on.
With all that said, here are some pictures of how its done.
First, sew your pieces together with a very close stitch so that when you cut the seam off you don't see through: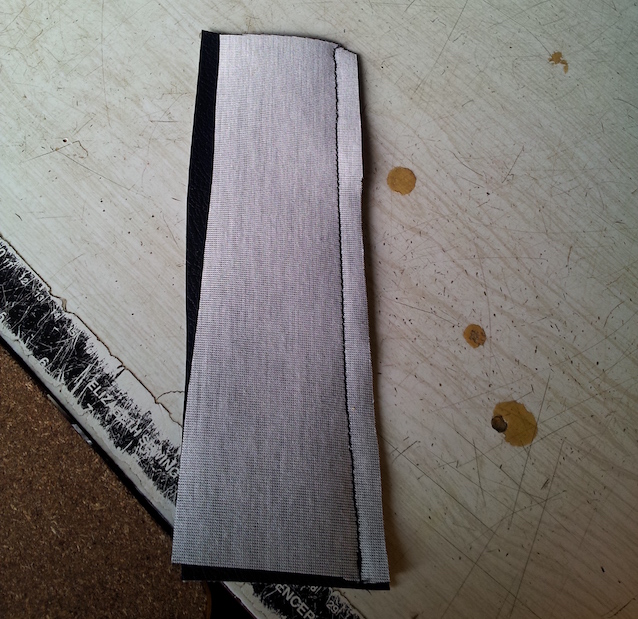 Then get your rotary knife or stanley knife, and cut about 1-2 mm from the stitches. Take your time and make sure you cut evenly: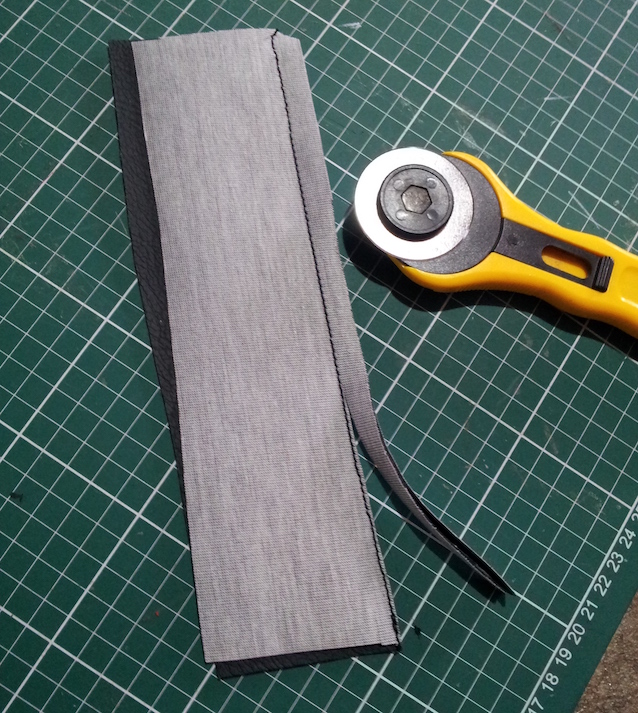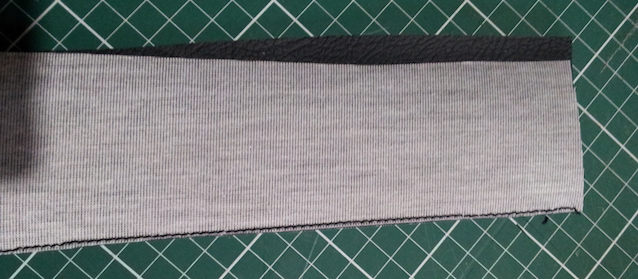 Once you have cut it off, you now sew your seam: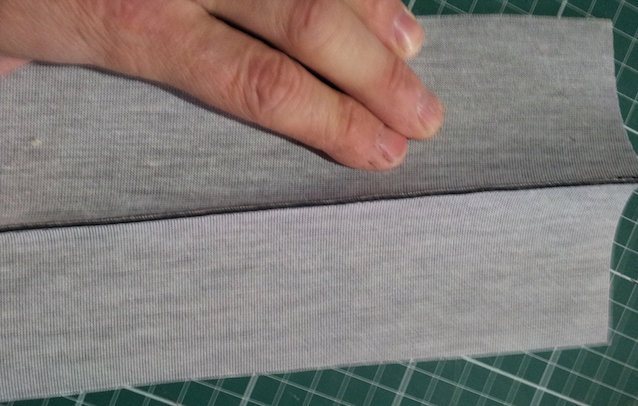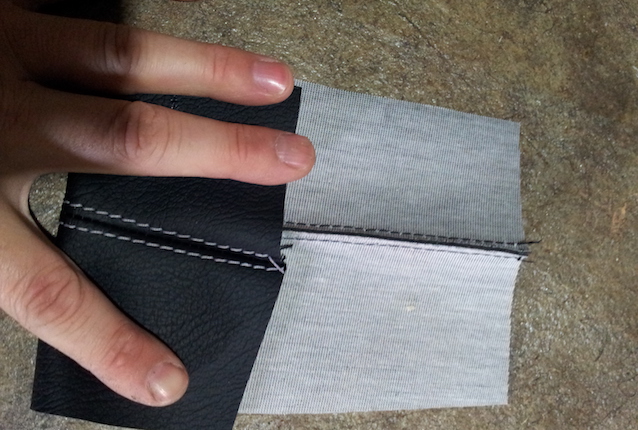 Before you attach it to your job, lay the piece on the bench and hammer down the seam. This just makes it that little bit flatter. These two photos have the seam glued: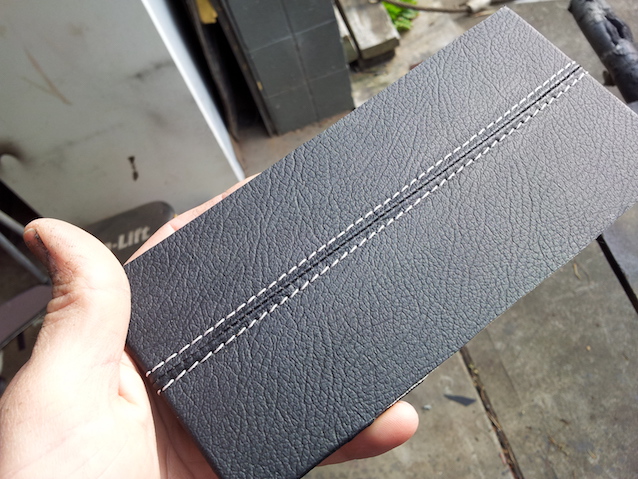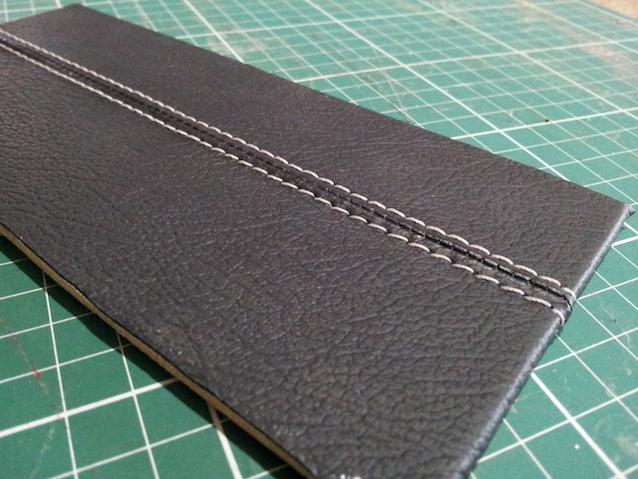 See how when wrapped around corners there is virtually no bulk?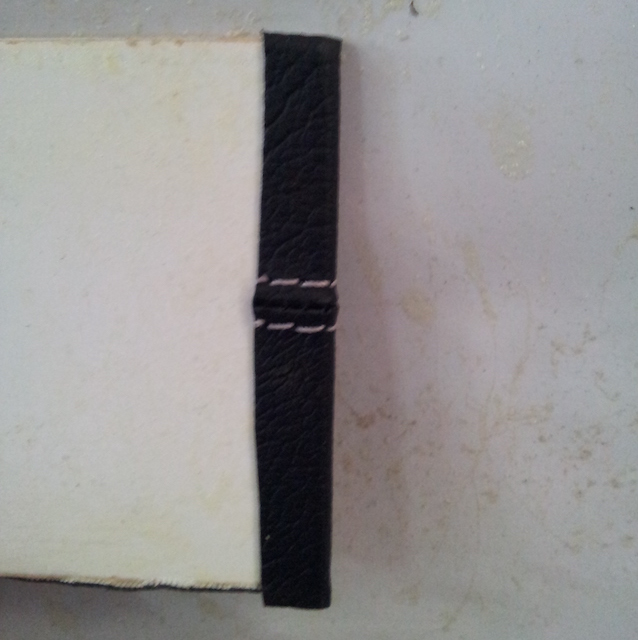 Here are some photos of this technique on some door handles: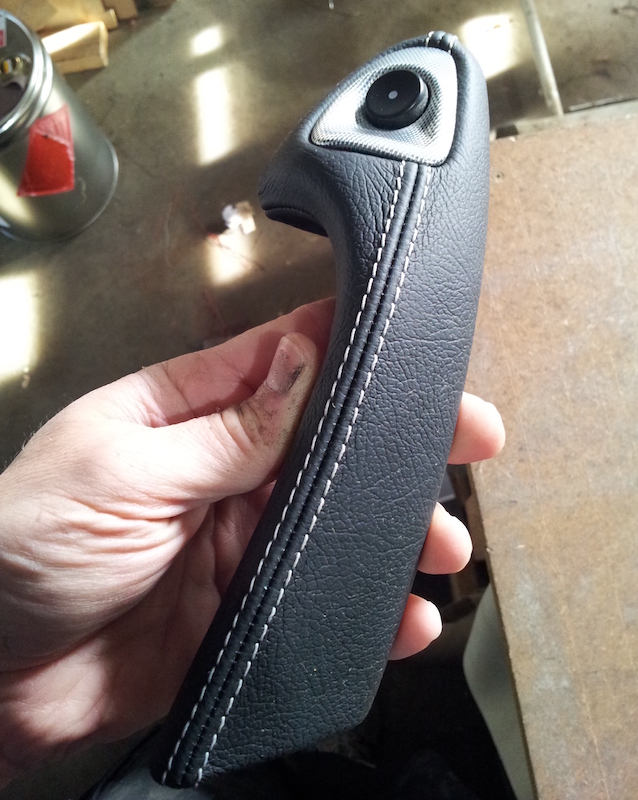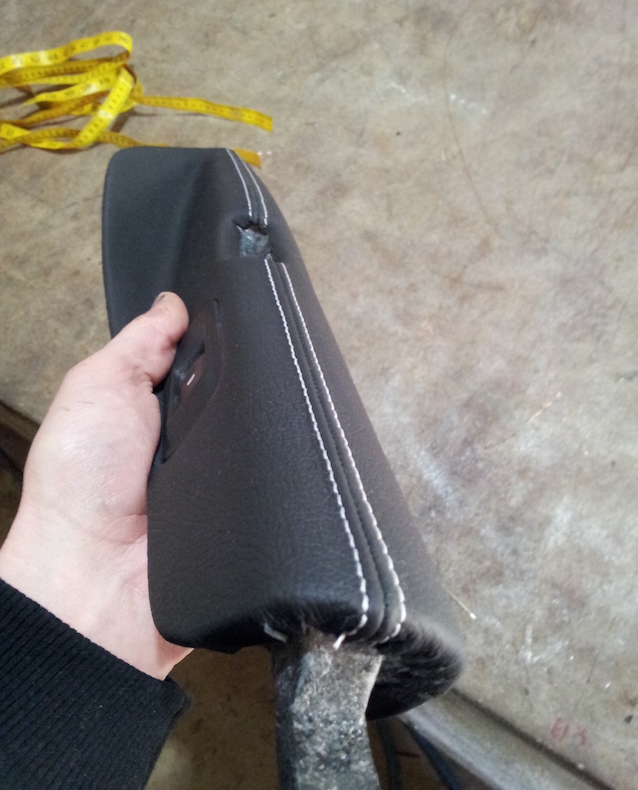 To see more of Brent's work and keep up on his latest projects, follow Brent Parker Motor Trimming on Facebook. Also, check out The Hog Ring's "How To" section.