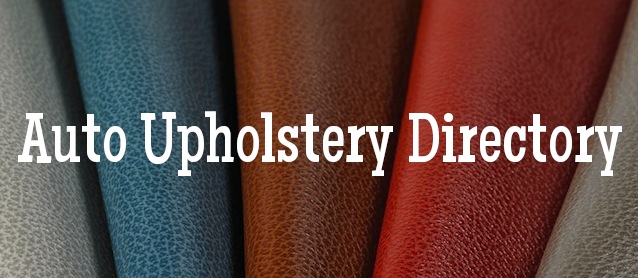 Guess what? We're launching the auto upholstery industry's first comprehensive online directory – listing independent shops, manufacturers, suppliers, training programs and much more!
It's all part of our goal to grow and strengthen the industry by bringing customers, independent shops and suppliers together.
Best of all, it's FREE for auto upholstery shops and inexpensive for manufacturers and suppliers. Simply email us at info@thehogring.com with the following information, and we'll get you sorted straight away!
Business name
Contact person
Phone number
Fax number
Full address
Email address
Business website
Links to your business' social media accounts (Twitter, Facebook, etc)
Logo no more than 225 x 150 pixels
And a one line bio for your shop
Altogether, your directory listing will look like this! Map and all!
Don't delay! The more parties involved, the bigger the directory becomes and the more valuable it will be to the industry as a whole!