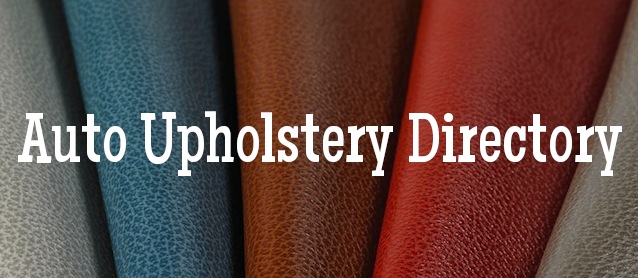 If you run an auto upholstery shop, industry supplier, manufacturer or training program and haven't yet registered for our Industry Directory — what are you waiting for?
Launched just three months ago, our directory is quickly growing to become the Internet's premier source for everything auto upholstery related.
Our goal is to make it easy for car owners to find qualified auto upholstery shops and professional trimmers to connect with quality suppliers and manufacturers. It's all part of our goal to grow and strengthen the industry by bringing customers, independent shops and suppliers together.
Already, you can find over 150 auto upholstery shops listed — and find listing for such industry leaders as Coach Trim Training Seminars and Coast to Coast Leather & Vinyl, Inc. Of course, you'll find our fantastic site sponsors listed as well.
Best of all, it's FREE for auto upholstery shops and inexpensive for manufacturers and suppliers. Simply visit our registration page and complete the online form.