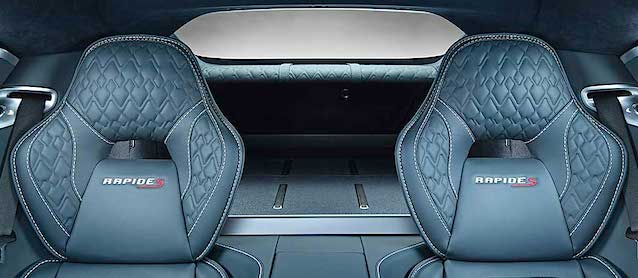 Last month, we showed you photos of how Aston Martin revolutionized the diamond pleat — now we show you how to replicate their design!
If you recall, the decorative stitch work featured in the 2015 Rapide S is composed of horizontal patterns stacked atop one another. When executed properly and viewed together, they provide the illusion of small and large diamonds stitched alongside one another.
Of course, Aston Martin uses programmable sewing machines to pull-off this complex pattern—which, as we all know, few auto upholstery shops have.
Nevertheless, we've outlined (and tweaked) the pattern so that you can see how it's done and try to replicate it on a conventional sewing machine. The only difference between Aston Martin's design and ours is that they round the tips of their diamonds. We decided to keep ours pointed so that they'd be easier to sew on ordinary machines.
Make no mistake about it, the Rapide diamonds are even more difficult to sew than hexagon pleats. However, the real challenge is in drawing the pattern. We recommend making a two-line template like the one below out of thin cardboard and tracing it on your fabric. You can stack the template to create a series of diamonds.
Click photos for higher resolution PDF versions
If you give Rapide diamonds a try, please post photos in our Auto Upholstery Forum — we'd love to see what you come up with!