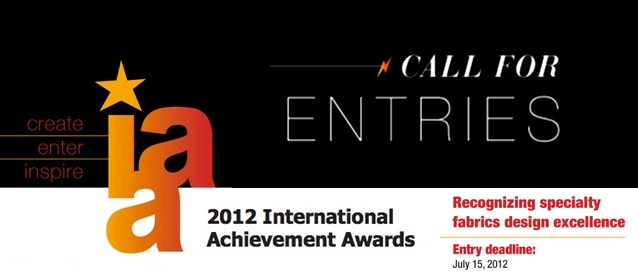 If your auto upholstery shop recently completed a project that you're particularly proud of, consider entering it in this year's International Achievement Awards (IAA).
The competition, which is sponsored by Industrial Fabrics Association International (IFAI), is a great opportunity to be recognized by the specialty fabrics industry for your talents and skills.
IFAI explains:
This prestigious competition provides high-visibility recognition of the best products in the specialty fabrics market. Entries are judged by industry experts, editors, architects, educators and design professionals who were selected for their knowledge in particular field of study or product area. […]
Winners are selected based on complexity, design, workmanship, uniqueness and function. "Award of Excellence" and "Outstanding Achievement Award" category winners are announced every year at IFAI Expo.
Winning projects receive extensive media exposure including: press releases written and distributed to trade and consumer media outlets, features in IFAI's seven publications and supplements, an award plaque and permission to use the IAA winning logo in business and promotional pieces. [more]
The awards are open to a wide range of projects – ranging from awnings and canopies to auto and transportation upholstery.
Entering is quick and easy, but costs $35 per entry if you're not an IFAI member. If you plan to enter more than one project, pay $50 to become a member and save money.
But act fast – the deadline to enter is this Saturday, July 15, 2012. For more information and an online application, check out the 2012 International Achievment Awards.