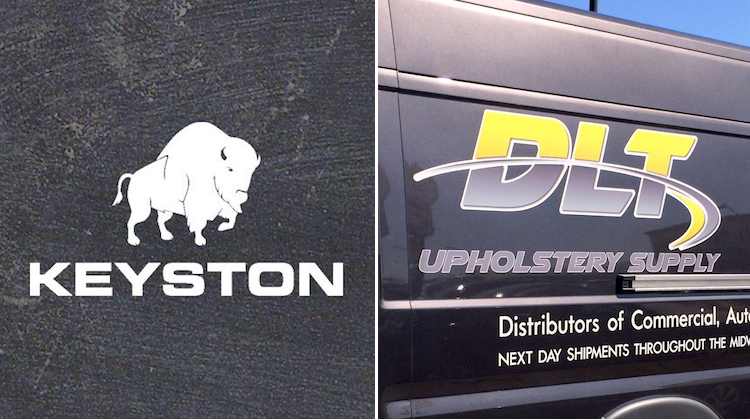 Keyston Bros. recently announced that it has acquired DLT Corporation.
The move expands Keyston's reach into the upper Midwest. It also increases the upholstery supplier's inventory and product line.
"The values and services of DLT Corporation is such a natural fit with our Keyston Family," said Dan Duncan, President/CEO of Keyston Bros. "It's going to be fun to watch us bring our same day service and our honest good philosophy to new markets."
DLT Corporation is not shutting down. Their website will continue to accept orders and the entire staff will stay on to fulfill them.
"The customers are our #1 priority, and we strive to add value to their shops as well as provide relief knowing that we will take care of them," Brooke Kahn, vice president of marketing at Keyston, said in a statement.
"I think Andrew and Julie Kahn have installed similar values in DLT's framework, so transitioning to the Keyston Bros. name, will be seamless," she added, referring to the founders of DLT.
Please join us in congratulating Keyston Bros. and DLT Corporation on their new relationship. We're particularly excited for DLT Corporation, who are longtime friends and supporters of The Hog Ring.
In 2013, DLT Corporation became The Hog Ring's first sponsor. Their support came at a pivotal time for our online community, which was still young and struggling to find its place in the industry. DLT's support afforded us the ability to continue growing The Hog Ring and even opened the doors to other sponsors. For that, we'll always be grateful to Andrew and Julie, as well as the entire DLT team.
No doubt, the future looks bright for Keyston Bros. and DLT Corporation.