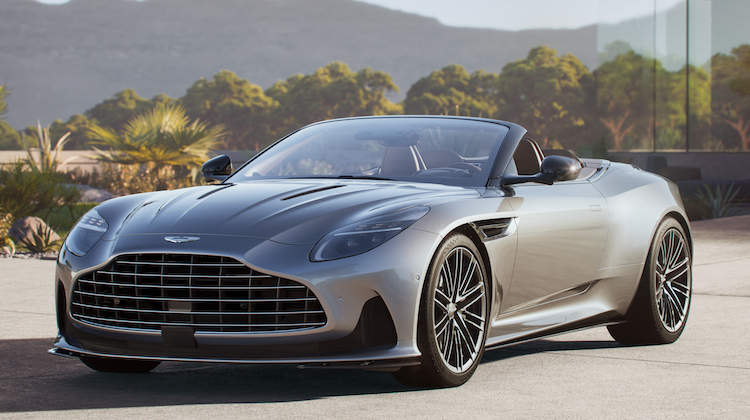 Aston Martin calls the new DB12 Volante "the ultimate open-top super tourer" — and we don't doubt it.
The DB12 Volante is a drop-top version of the beloved DB12 Coupe. Whereas most convertible versions of coupes are considered softer or less capable, this super luxury vehicle was engineered to perform just as impressively as its hard-top counterpart.
The DB12 Volante features a 4.0 Twin-Turbo V8 engine that packs a mean punch with 671 horsepower and a ZF 8-speed automatic transmission. It can hit to 202 mph, and blasts from 0 to 62 mph in just 3.7 seconds. Best of all, it takes every twist and turn with ease.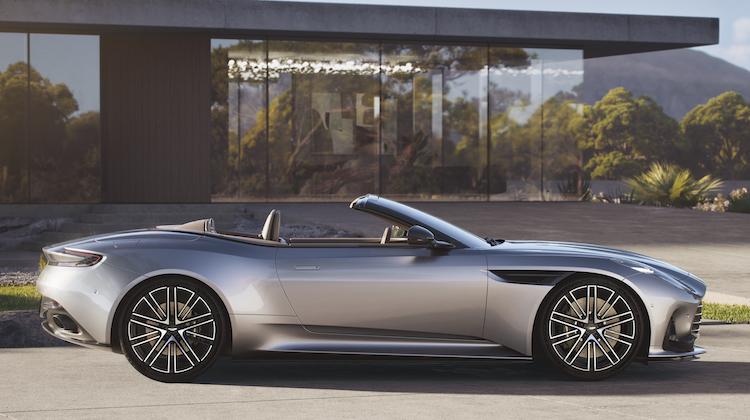 Aston Martin's engineers worked hard to ensure the DB12 Volante's roofless structure doesn't result in a loss of rigidity.
"Volante possesses all the Super Tourer traits so successfully introduced in the DB12 Coupe. That we have preserved this class-leading performance and handling is testament to the underlying brilliance of the DB12 platform and the work we have done to maintain the advantage of its superb powertrain and chassis in an open-top version. No longer the 'softer' option, DB12 Volante offers the stimulation of a true sports car with the unique pleasure and satisfaction that only a convertible Aston Martin can deliver," Aston Martin Chief Technical Officer Roberto Fedeli said in a statement.
Central to the DB12 Volante's driving experience is its electrically-operated "K-fold" roof, which is named for its two-stage folding procedure that was engineered to achieve a class-leading 260 mm stack height.
It's topped with gorgeous red, blue, black or silver fabric, and 8 layers of acoustically enhanced insulation for improved interior cabin comfort.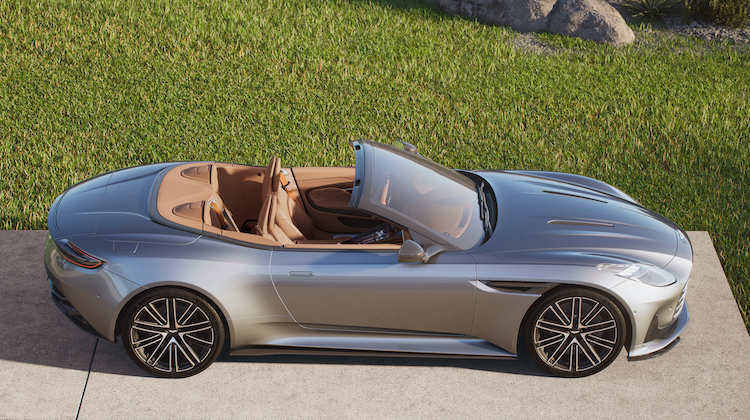 "When raised, the beautifully sculpted roof line maintains the DB12's immaculate profile. When lowered, the K-fold mechanism sits low beneath a hard tonneau cover to create a beautifully elegant tail," Aston Martin says.
The roof operation takes 14 seconds to open and 16 seconds to close and can be used at speeds of up to 31 mph. For additional convenience, the roof can be operated via a remote keys, as long as you are within a 6-foot radius of the car.
"The result is a convertible car with an extraordinary breadth of capability. Intense performance and pinpoint handling to enthrall the most demanding driver, combined with the intoxicating pleasure of roof-down driving," Aston Martin says.
Related Stories: