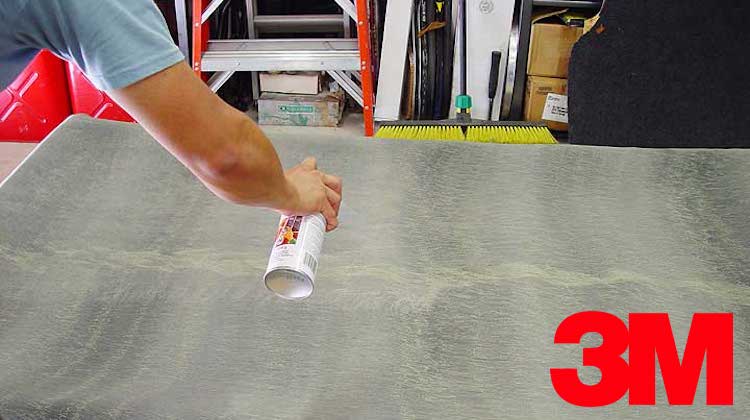 3M, the same company that invented the Post-It Note, is introducing a new, temporary adhesive for automotive interior applications.
Ephemeral Glue, or E-Glue, is an adhesive with a 5 to 6 month bonding time — after which, it will become less tacky and peel, the multinational chemical company said.
"The global automotive interior market is expected to be worth $153.8 billion by 2025," said Heinrick Von Lügner, CEO of 3M. "It's in our shareholders' best interest to capitalize on this great opportunity."
"By introducing an adhesive with a shorter life span, we can increase sales, not just for 3M but also for automakers and the thousands of repair shops that use our products."
Depending on application and conditions, most adhesives used in vehicle interiors can last years before losing their bonding properties. Headliners, for example, can stay up for 3 to 5 years, even in the hottest environments. With E-Glue, 3M aims to reduce that period to mere months.
"More repairs mean more sales," said Von Lügner. "This is common practice in other industries, such as computers and mobile phones. Why not cars?"
3M employed a 53-person research and development team to create the new adhesive, it said in a press release. E-Glue's ingredients are similar to DAP Weldwood Contact Adhesive, but with a patent-pending dissolvent to limit adhesion.
E-Glue is low odor, but just as flammable as traditional spray and brush-on industrial adhesives. It is not water resistant, so not ideal for marine applications. 
However, unlike many popular adhesives, E-Glue is not banned in any U.S. state and may be shipped by air.
"Our vision is to make E-Glue the Post-It Note of the automotive industry," Von Lügner said. "There's no reason why glue has to be so permanent."
"It's the perfect adhesive for an April fool," he added.