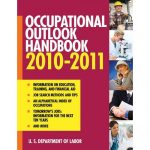 The U.S. Department of Labor recently published its 2011 Occupational Outlook Handbook on "Textile, Apparel, and Furnishings Occupations" – a brief study that every rookie and seasoned pro in the upholstery industry should read.
While the study doesn't separate auto upholsterers from those who deal primarily with home furnishings, it does provide an interesting overview of the industry as a whole.
It's main takeaways:
Most workers learn their skills informally on the job, working alongside more experienced workers.
International competition and greater worker productivity will result in rapidly declining employment for most occupations; upholsterers and laundry and dry-cleaning workers, however, are expected to experience some employment growth.
The need to replace workers who retire or leave the occupation for other reasons will lead to numerous job openings.
Earnings of most workers are relatively low.
You can download the entire document for free at the Bureau of Labor Statistics' website.
— — —
The Hog Ring is the #1 online community for auto upholstery professionals and enthusiasts. Here you can browse pictures, read news and connect with others who share your passion for auto upholstery.