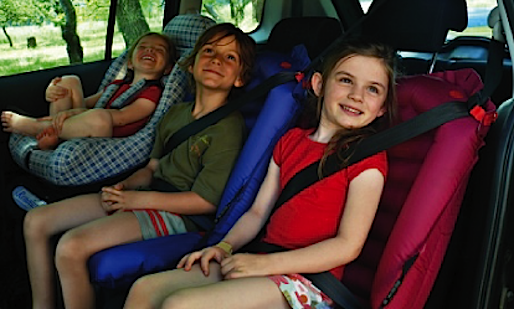 Last month, we scoffed at the Rinspeed Bamboo for its bizarre use of inflatable upholstery. After all, there's only so much you can do to repair a cigarette burn in an inflatable seat cushion. But there's another downside to inflatable upholstery that we somehow forgot to mention: it's not safe.
Point in case: this crash-test video of an inflatable car seat.
http://www.youtube.com/watch?v=Sg6-BeERyEw
A company called EasyCarSeat just introduced the product. And while it's not one of the seats found in the Bamboo, its easy to see why the trend of inflatable upholstery will never catch on.