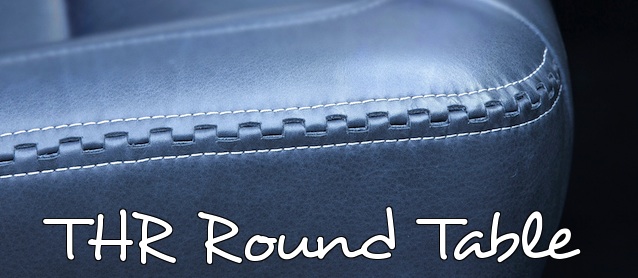 If you thought Faurecia's flat-seam stitch was something special, get a load of this hinge seam featured on the new Volkswagen Multivan Alltrack Concept — it's unlike anything I've ever seen before.
The Multivan Alltrack's seats don a baffling French seam. The top and bottom stitch lines are ordinary, but the center seam doesn't look stitched at all. In fact, it looks like the fabric is somehow hinged. Here's a high-resolution photo.
Admittedly, I'm baffled.
Is there thread running through the center of the hinge holding both panels together? If so, what kind of machine can make that stitch and how does it do it? How durable is this seam in comparison to a traditional one? And, most importantly, what's the purpose of this stitch? Is it strictly aesthetic or is there some other purpose for it?
Round Table Discussion: We've reached out to Volkswagen for some answers and we'll let you know as soon as we hear back. Until then, please share your thoughts with us in the comments section below.