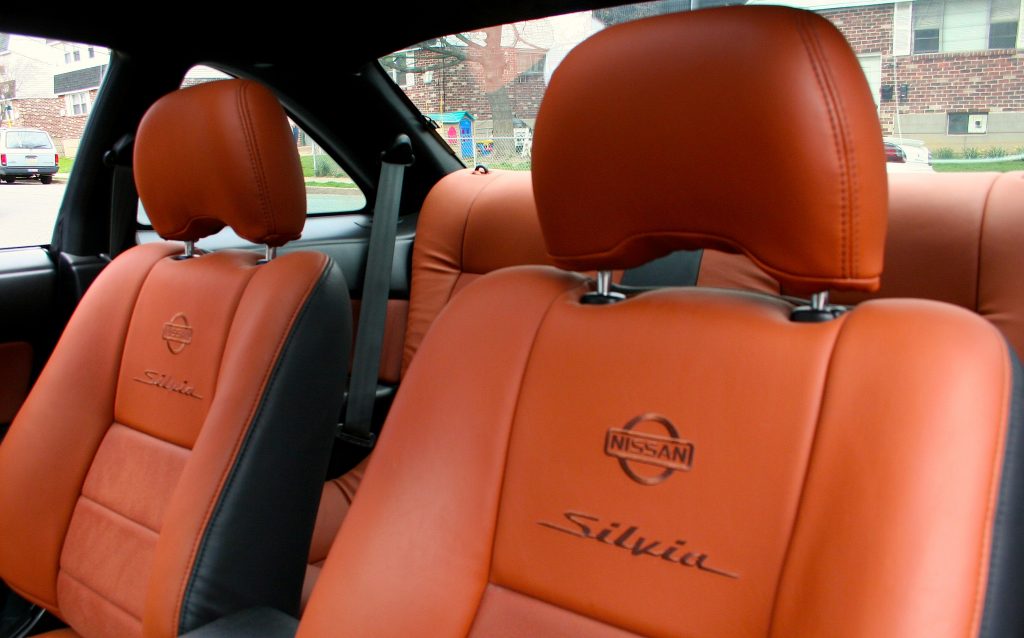 Auto trimmer Naseem Muaddi overhauls a '95 Nissan 240SX with a complete custom interior. The level of detail he puts into this project will leave you in awe.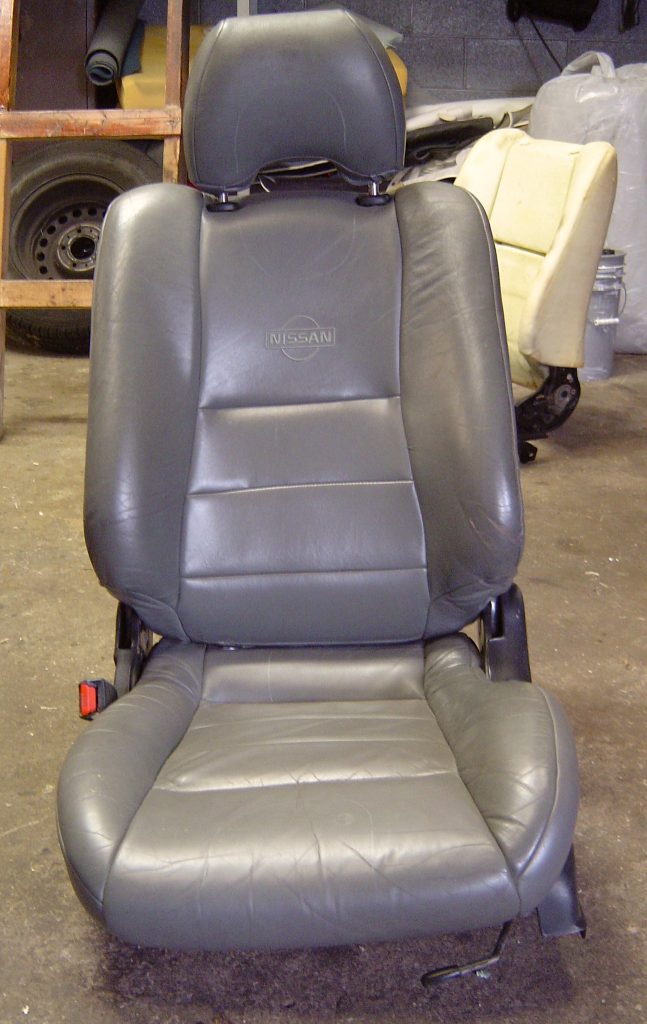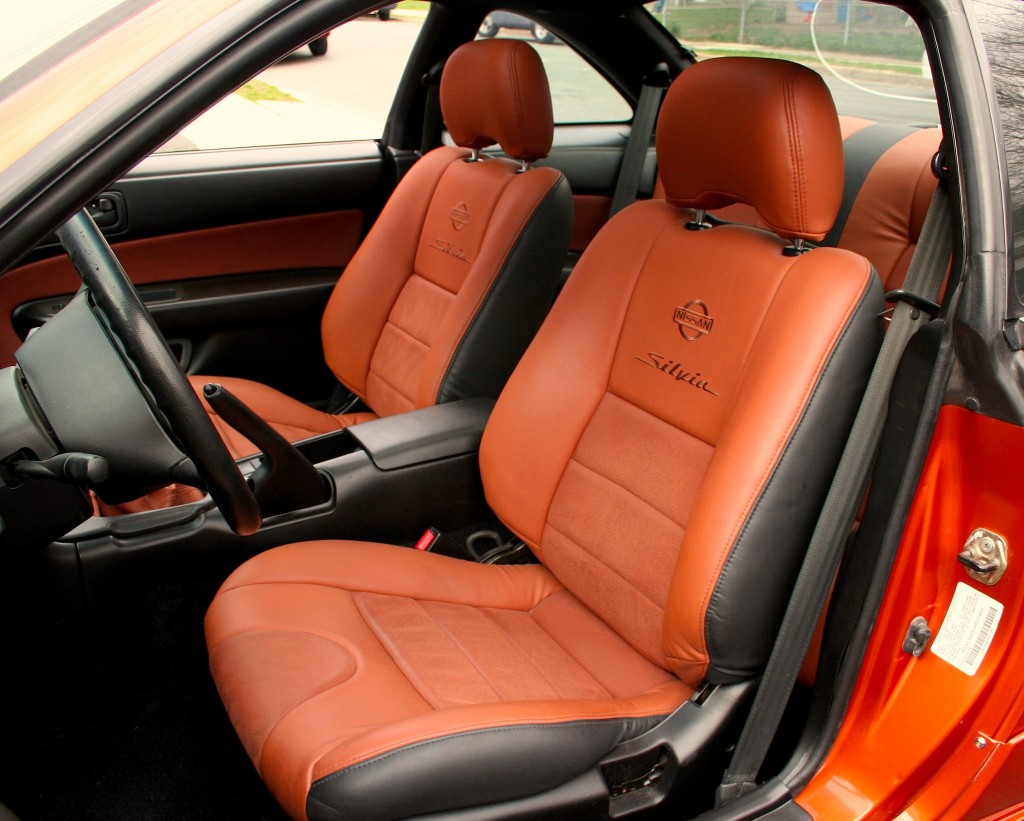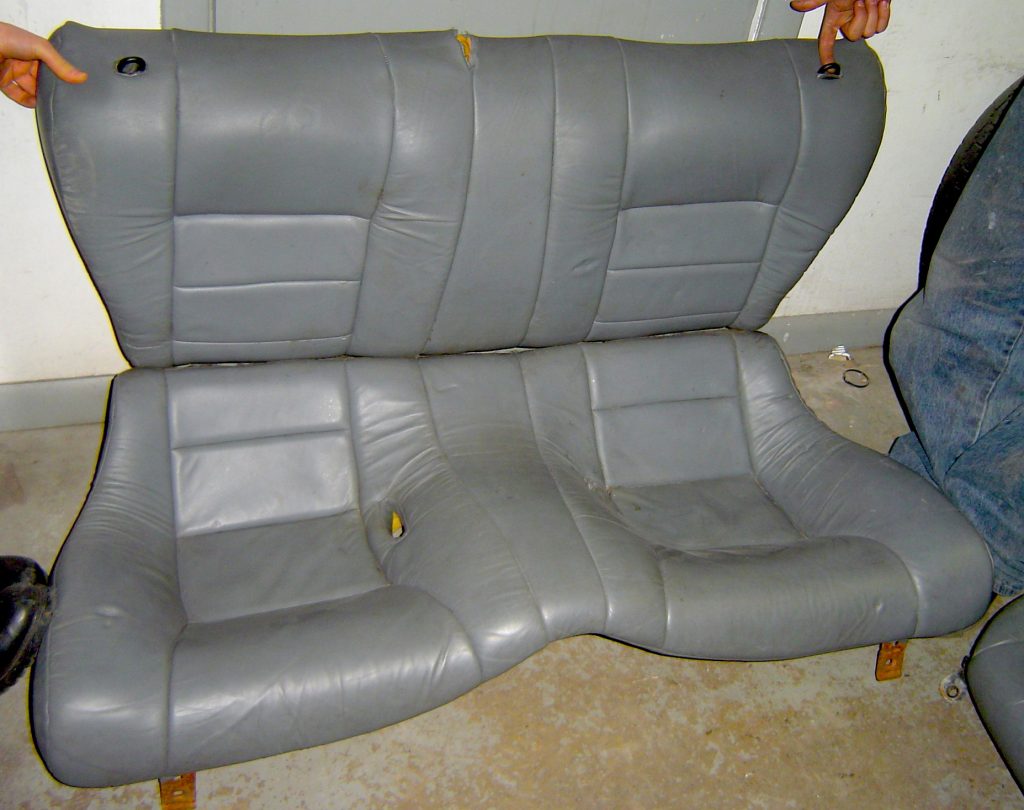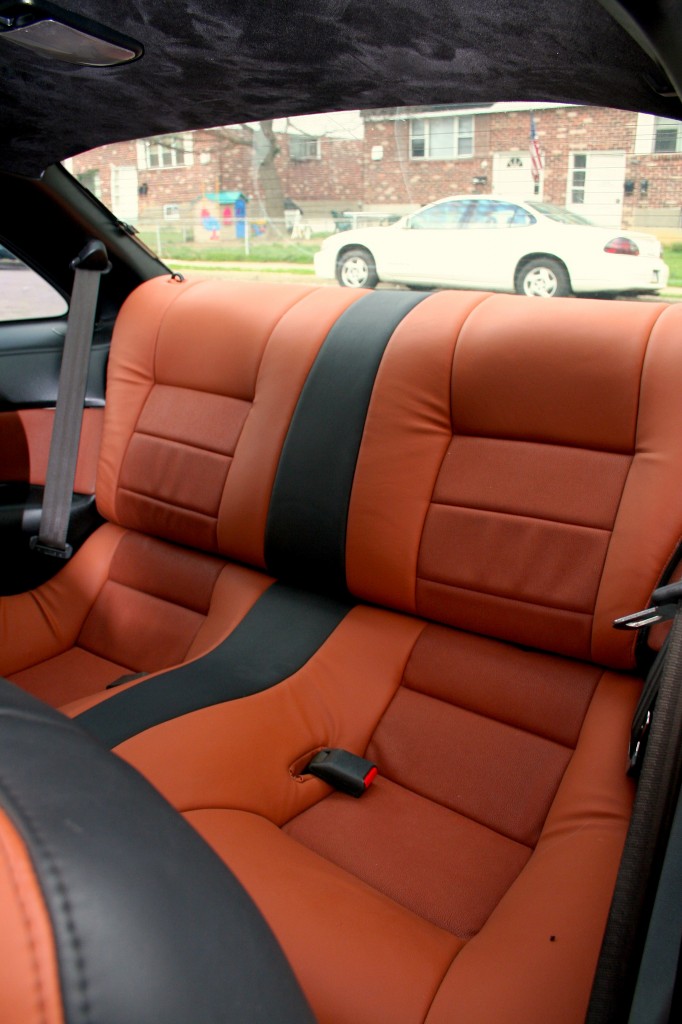 Project: 1995 Nissan 240SX S14.5 Silvia – complete custom interior
Designer: Naseem Muaddi of Delaware County Auto Upholstery
Details: Muaddi converted this run-of-the-mill 240SX into a one-of-a-kind Japanese-model Silvia by overhauling nearly every aspect of its engineering and design – including, of course, the cabin.
The seats, which are the focal point of Muaddi's design, are trimmed in cinnamon and black Allante simulated leather and nutmeg Symphony suede inserts. The real beauty, however, lies in the details – which include French seams and custom embroidery done in coordinating colors.
Muaddi rebuilt the Silvia's bolsters to provide more comfort and a snug feel. He also redesigned the rear bench to look like two bucket seats. He pulled off this illusion by splitting the seat face down the middle with a contoured black insert.
Other hot touches include a matching shift boot and door panels, as well as a black cutpile carpet, suede headliner and rear deck.
Our Take: Impressive. The details really make this interior pop. Matching the French seams to the material face was really worth the effort – black thread on black face and cinnamon thread on cinnamon face. Sharp eyes will also notice that the embroidered script is the actual font Nissan uses on the factory-model Silvia. Nice.
We especially like the rear seat. Muaddi achieved the look of bucket seats without having to resort to cutting the foam or frame – and it looks just as good, if not better.
All in all, Muaddi had a vision and executed it without flaw. It's refreshing to see the work of an auto trimmer who's not afraid to take risks by thinking outside of the box and choosing bold (but not gaudy) colors. The fact that he pulled off a tri-tone color scheme is icing on the cake.
— — —
The Hog Ring is the #1 online community for auto upholstery professionals and enthusiasts. Here you can browse pictures, read news and connect with others who share your passion for auto upholstery.