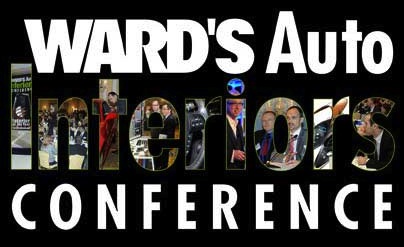 As if you need another reason to register for the Ward's Auto Interiors Conference, it's being reported that a record 51 vehicles will be vying for a place in the event's annual "Ward's 10 Best Interiors" competition. Given market trends, it's not surprising that many of those competing are small cars – like the Fiat 500, Ford Focus and Chevy Cruze.
The conference, which is the only event in North America solely dedicated to automotive interiors, caters to auto trimmers by bringing automakers, suppliers and industry professionals together to share ideas, learn from one another and network. This year's keynote speaker is Ralph Gilles, the President and CEO of Dodge and Vice President of Product Design for Chrysler Group LLC.
While the "Ward's 10 Best Interiors" competition is only one part of the conference, it's the most popular. Nominees – all new cars – will be evaluated according to material quality, ergonomics, safety, comfort, fit-and-finish, overall value and aesthetics. The judging will also be based on something Ward's Auto calls "the human-machine interface" – though it's unclear what that exactly means.
Still, it's not clear whether or not competitors will separated by class. Let's hope so. Otherwise, the Ford Fiesta doesn't stand a chance against the Audi A8.
Regardless, Ward's Auto has noticed some trends among competitors:
For instance, auto makers are paying more attention to the look and feel of buttons and switches, even using them as stylistic elements on dashboards. HMIs are becoming more intuitive and easier to use. […] And practically every auto maker is using the now-ubiquitous liquid-crystal display screen for brand promotion during that crucial moment when the driver starts the engine.
The Ward's Auto Interiors Conference, which will take place May 17 in Dearborn, MI,  will also honor interior-design concepts created by students from Detroit's College for Creative Studies. For a full list of awards nominees, check out Ward's Auto.
— — —
The Hog Ring is the #1 online community for auto upholstery professionals and enthusiasts. Here you can browse pictures, read news and connect with others who share your passion for auto upholstery. You can even check us out on Facebook and Twitter!