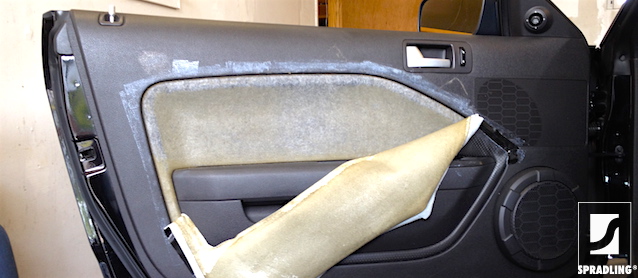 Since its debut in 2005, the fifth-generation Ford Mustang has been plagued by falling door panel inserts. While this has resulted in a lot of business for auto upholstery shops, the original vinyl has long been discontinued — making it quite difficult to find an adequate match. Fortunately, Spradling is now reproducing the original vinyl as part of its "Softside" collection.
Earlier this year, Spradling announced new patterns and color additions to its "Softside General and Automotive" vinyl collections. Among the additions is "Buckskin with Aberdeen," a reproduction of the original Ford vinyl in the correct grain and pattern. It's also available in all three original colors: Camel, Crimson Red and Charcoal Black. Each vinyl even carries matching identification numbers to the Detroit Book.
It's not an exact match, as Spradling's perforation pattern isn't quite as deep as Ford's. However, the difference is negligible.
Take a look at Spradling's vinyl beside the Detroit Book: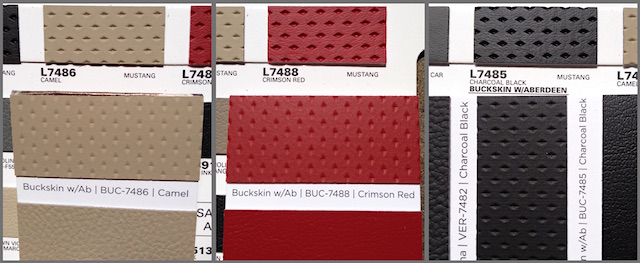 This is great news for auto upholstery shops that repair a lot of Mustang door panels. Now, instead of trying to re-glue vinyl that's been made a mess by DIY-ers trying super glue and duct tape to keep their inserts in place, we can remove the old material and replace it.
Interested shops can order the fabric from either Albright's Supply or DLT Upholstery Supply.