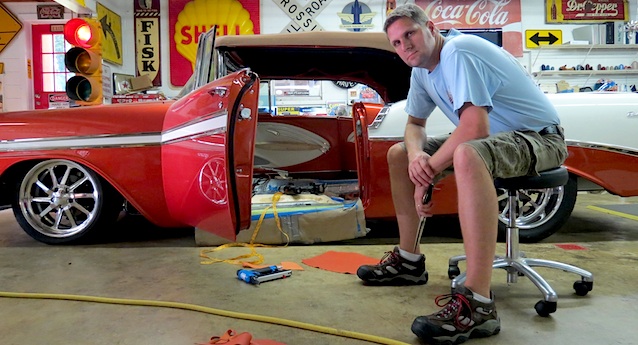 If you were to poll the hot rod community to determine which auto trimmers they admire most, Shannon Walters of Interiors by Shannon would surely make the shortlist.
We are honored to interview him for the fourth installment in our "
10 Questions
" series – where we pose 10 questions to a master, innovator or business leader in the field of auto upholstery who we believe our community of auto trimmers can learn from or be inspired by.
Based in Alexander City, Alabama, Shannon has dedicated the last 16 years to designing and building the highest quality hot rod interiors.
His all-American, blue-collar work ethic combined with natural artistic abilities and an uncompromising devotion to perfection has earned him accolades the world over and the respect of his peers.
Shannon Walters is – without a doubt – a leader in the auto upholstery industry. And though he's too humble to admit it, a master of the craft.
Read along, as he tells us about how he learned to upholster, where his inspiration comes from and what his plans are for the future.
1. How did you learn auto upholstery?
I attended Southern Union State College in Opelika, Alabama and received a degree in Upholstery. The classes where 90% furniture upholstery. I learned how to fit, sew and use a sewing machine. I knew I did not want to cover furniture for a living, but I had to start somehow. I was able to do three cars in the two years I attended upholstery school. After a day trip to M&M Hot Rod Interiors, I dove in and started teaching myself.
What aspect of the craft took you longest to master and how were you able to finally get it right?
I don't consider myself a "master" at any of my work and try to improve along the way. There's always room to learn and better myself in this trade. I do put a lot of work in my seats and feel I'm getting the hang of those. Each year I learn more about building seats, creating shapes with foam, and sewing new cover styles.
2. Since founding Interiors by Shannon in 1996, you've been extremely successful. What's the best business advice that you've ever received? If you could share one piece of advice to current or aspiring auto trimmers, what would it be?
Try your best to stick to the part of upholstery you want to excel in. Whether it's hot rods, boats, bikes or furniture upholstery. Also, create a Website or Facebook page showcasing your work. It is important to build relationships with people in the industry. Don't forget to stay humble and treat everyone like you want to be treated.
3. You have a background in art – including pastels and oil paint. Do you find that your schooling and practice of more traditional forms of art has affected your style or approach to the craft of upholstery?
No doubt! It has helped me with flowing lines and the composition of my interior work. I think of a full custom hot rod interior as 3D art form. I am able to visualize the concept of the project in my head.
4. On your website, you state that it takes you about three months to finish each car interior that you do, and that you only work on one at a time. That's just four interiors a year – but we assume folks are lining up to have you work on their cars. How do you choose which projects to take on and when?
Usually, the customer gives me a call at the beginning of their project. Sometimes, customers take years to build their dream car. Unfortunately at times life takes over and they have to pull off the project. This is when I will have a sudden opening if the next customer(s) are not ready. Generally, the ones that keep me posted on their project's progress I can work with.
5. Do you prefer that your customers know exactly what they want, or do you like to have full creative control over the look and feel of the interiors you customize?
I prefer the customer to have some kind of direction of what they are looking for. The things I'm most concerned with are traditional, mild, wild, two tone, four bucket seats, etc…
The interiors where I have full creative control are some of my favorites to date. I haven't got in to the rendering side of custom interiors. I have had one customer bring me a rendering to complete their project.
6. Where do you find inspiration for your designs? And do you find it difficult to generate new ideas and keep things fresh?
Car photos, new and old. Whether taken at a large car show or found on the internet. At this point I'm close to 6,000 to look through. They are put in categories like Muscle Cars, 55 56 57, Coupes, Sedans, Pickup trucks, Tricks and OEM. I also go back and review my own interior work from time to time.
7. On your company website, you state that you prefer to steer clear of working with leather alternatives, such as vinyl. What is your reasoning behind that?
I find in the higher end of upholstery you need to work with higher end materials.
8. What type(s) of sewing machines does Interiors by Shannon operate on? Are there any sewing machines you plan on buying? Do you use a double needle machine for French seams?
I have a 1245 Pfaff that I use for almost everything. Most people cannot believe I use this same machine to sew through 1/8″ luan, mdf, birch, or upholstery boards. I also have a 144 singer 30″ long arm I use to sew deep in panels. I have always sewn on Pfaff's. They had 545 Pfaff's in school and my teacher swore by them.
I do not have a double needle machine . Everything I do is one row of stitches at a time. The craziest question I get asked is "do you do your own sewing".
9. Your custom upholstery has won awards from Good Guys to NSRA and World of Wheels; and has been featured in numerous magazines and how-to books. What's the biggest honor you've received? What do you consider to be the most memorable moment in your auto upholstery career?
When I started Interiors by Shannon, all I wanted was to show up in the magazines. The magazine spreads did not take off like I had hoped. After 16 years worth of work, I have a had a few show up in the books. Recently, I had a 64 OLDS showcased in Hot Rod Magazine.
My most memorable moment was when I realized other upholstery shops looked at my work for inspiration. The biggest honor is by far my Facebook page of fans. I enjoy posting photos and interacting with other shops and car guys/gals that follow my work. The website and Facebook page allows me to create my own digital magazine.
10. Interiors by Shannon is a one-man shop. Do you have any plans for expansion in the future? What does the future hold for Interiors by Shannon?
No plans to expand at this time. At some point I would like to pass my trade on to the next generation. As for the future, I'm always trying to one up myself by exploring new ways to build the best custom interiors I can.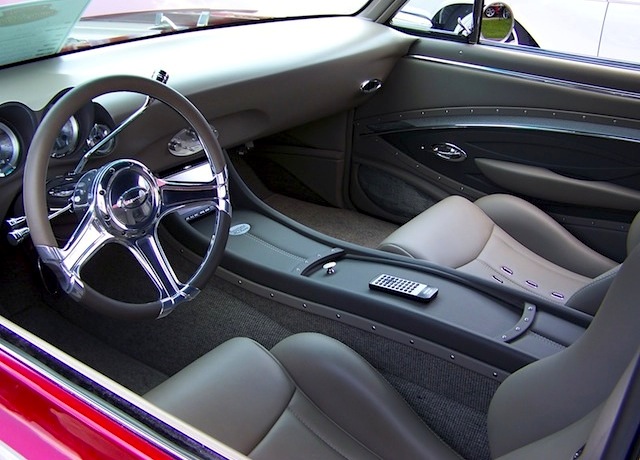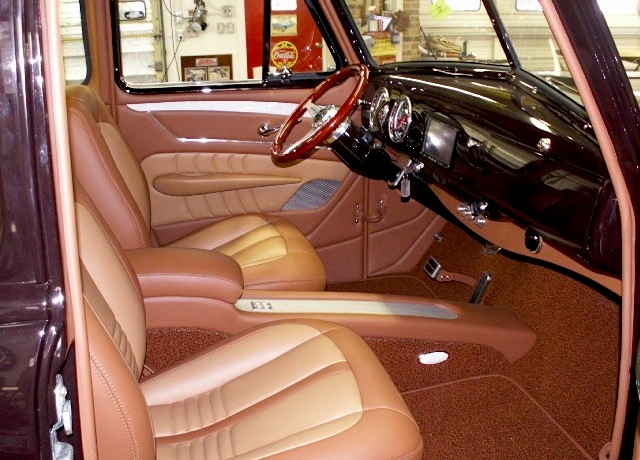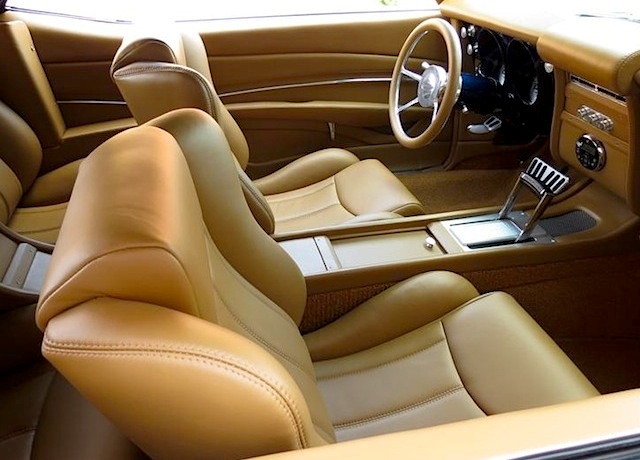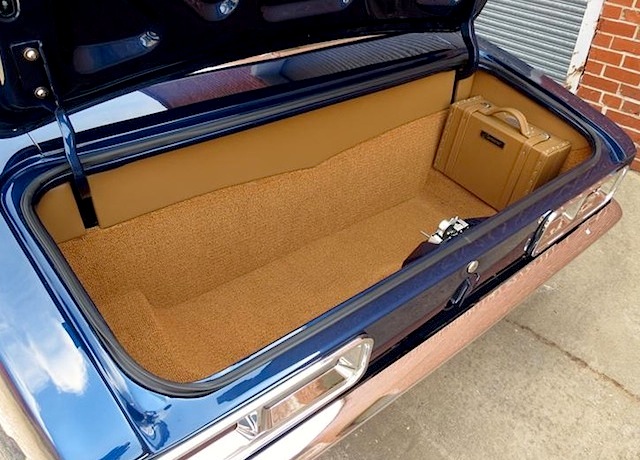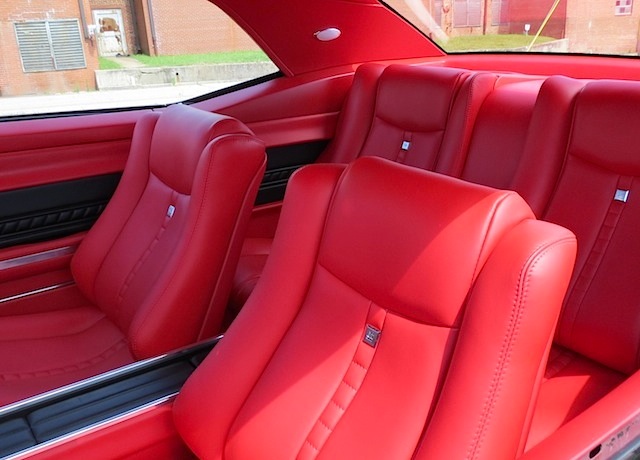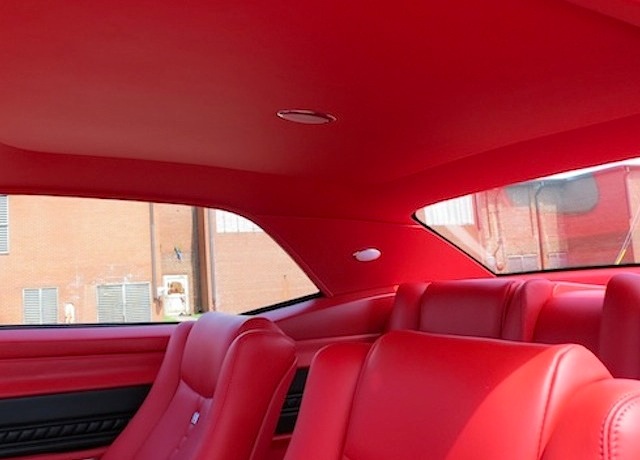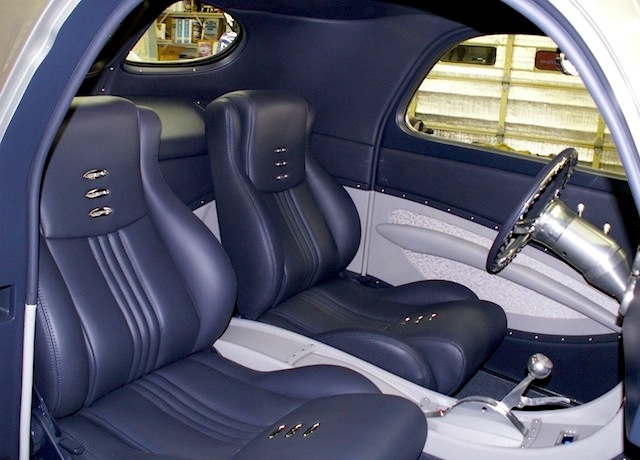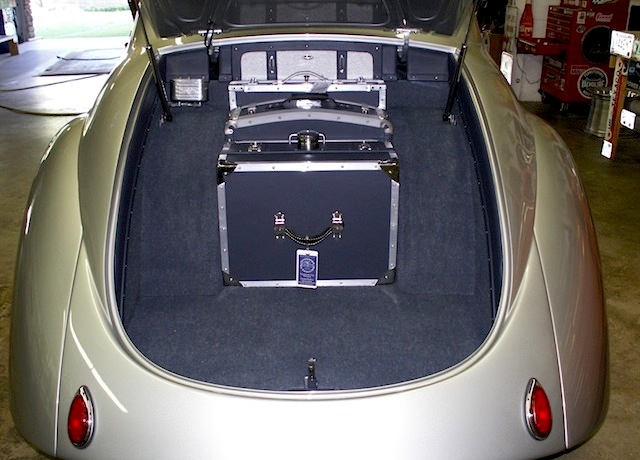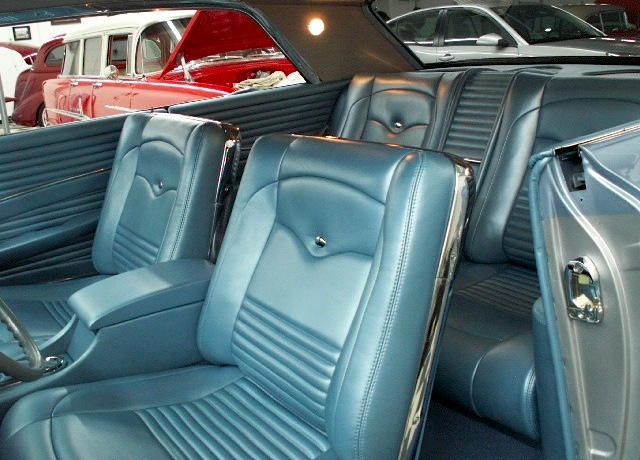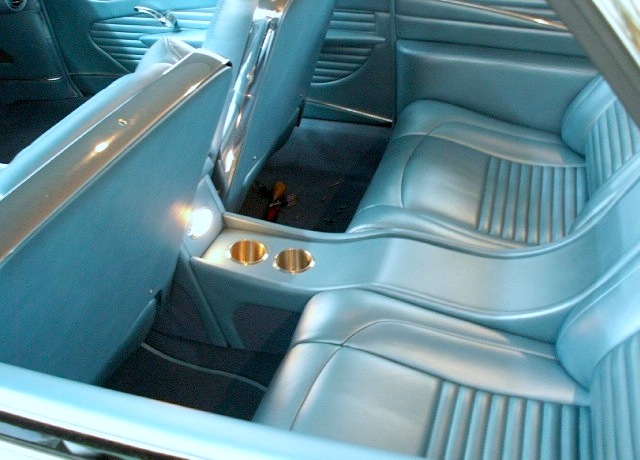 To see more photos of Shannon Walters' work, check out Interiors by Shannon's website and Facebook page.