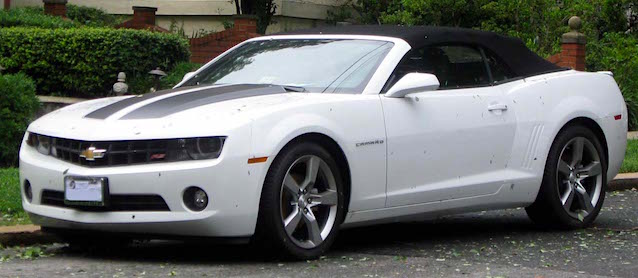 In 2011, Chevrolet introduced the convertible version of its fifth-generation Camaro. Two years later the automaker subtly redesigned its top and frame due to customer complaints of rubbing and excessive wear.
As a result, upholstery shops wanting to repair 2011 and 2012 models must retrofit the new canvas top on the old frame by making a number of modifications. Fortunately, they're all listed in the following step-by-step guides.
On June 27, 2012, Chevrolet published procedure guide #P10756, titled "Retrofit Procedure for New Corded Folding Top Cover Installation to Original Design Frame." Later that year, the automaker issued a more in-depth version, procedure guide #P10756b.
In short, the new-style top has an additional system of three cords per side of the top that the older top did not have. In order to retrofit the new top you'll have to drill holes and mount hardware in very specific positions on the convertible top's frame. Afterwards the guide will show you how to route each cord in the proper direction and through your newly added hardware.
The procedure guides outline steps for removal and assembly, and even provide photos to help you through the process.
With the oldest of these tops now having five years of wear and tear, expect to see more Camaros in your shop for top replacement. Of course, if they are model year 2013 and up you won't have to worry about any modifications to the frame.
You can read and download the more in-depth procedure guide#P10756b below:
null
To read the original guide,#P10756, with color photos, click here.
For more helpful guides, check out The Hog Ring's "Guides & Manuals" section.