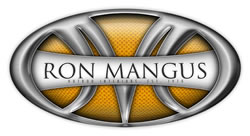 God I wish I lived in California.  Ron Mangus has announced his shop will be offering hot rod interior seminars, open to all.  
If you're an auto trimmer, you probably already know who Ron "The Stitcher" Mangus is. But if for some reason you've been living under a rock and haven't heard of him, Ron Mangus is the auto upholstery industry's premier trimmer.  Ron's expert craftsmanship and innovative designs have earned his rides some of the most prestigious honors – including the 2010 America's Most Beautiful Roadster award.
According to Ron's website, upcoming classes include headliner, seat foaming, carpet and door panel seminars.
Seminar costs are only $125 per person and include 6 – 8 hours of direct instruction from Ron Mangus himself. Also included is a continental breakfast, lunch and an open forum Q & A with Ron.
I cannot stress just how amazing this opportunity is. Ron Mangus is the Michael Jordan of auto upholstery, the Babe Ruth of trimmers, the Mohammed Ali of… well you get the point.
Register early. All classes will be held this month and are sure to fill up.  For more info, check out Ron Mangus' Facebook page.
— — —
The Hog Ring is the #1 online community for auto upholstery professionals and enthusiasts. Here you can browse pictures, read news and connect with others who share your passion for auto upholstery. You can even check us out on Facebook and Twitter!