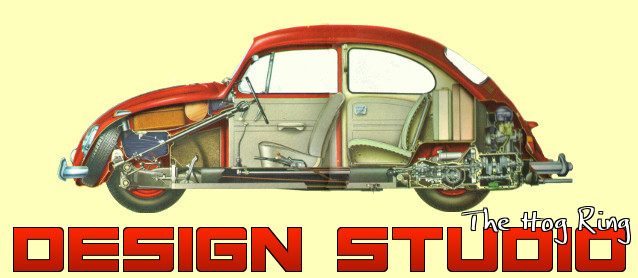 Last month, we introduced two illustrations of classic Volkswagen seats to The Hog Ring Design Studio. This month, we expand the collection with the addition of a Volkswagen door panel.
Like car seats, door panels are another element of a vehicle's interior where auto upholsterers can let their imaginations run wild. With an infinite number of color combinations, patterns, fabrics, metal trim and armrest designs, virtually any design idea can be realized.
However, like any custom job it's a good idea to sketch your ideas on paper before making a single stitch. Doing so will help you and your customer visualize the finished product and avoid any costly design changes after the work has begun.
Our Volkswagen Beetle door panel illustration is an inside view of the passenger side of the vehicle with the front and rear door panels left blank. A faint outline depicts where the rear seat is located and how much of the rear door panel is covered by it to prevent mistakes.
Through The Hog Ring Design Studio, we aim to simplify the consultation process. Print our illustrations and keep them handy at your shop. When clients arrive for a consultation or estimate, break out a set of color pencils and use the illustrations to sketch out design ideas. Make note of color swatch numbers and other details in the title box on the bottom right corner. Finally, have customers sign off on drafts before stapling copies to their receipts. This will eliminate any future confusion or disputes.
Visit The Hog Ring Design Studio to see our entire collection of illustrations and download them for free. Send us your finished renderings for a chance to have them featured on The Hog Ring!