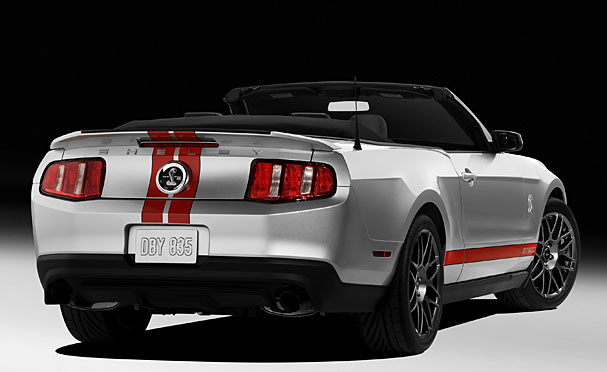 According to The Boston Globe, convertible sports cars that rock racing stripes will soon have those stripes extend across the entire length of their tops. The Haartz Corporation, which is the world's largest supplier of convertible top fabrics, developed the new top – along with a few other noteworthy drop-top innovations.
New linear weaves are coming this year which will make it possible to extend stripes on the hood and trunk across the convertible top. […]
Other fancy weaves can create all sorts of design effects and graphic statements, such as Mini's use of blue and silver threads with gold stitching to create a denim jeans effect. Other innovative options include a translucent top material and a security/acoustical pad as a theft deterrent.
The new Nissan Murano Cross Cabriolet — the first SUV convertible — integrates a skylight for rear-seat passengers. New folding roof designs, seen on the Mini and Fiat cabriolet, are a lower-cost alternative to having a top mechanism.
Given the recent surge in popularity of convertible hard tops, it's not surprising that the soft-top industry feels the need to innovate. Fortunately for auto trimmers, convertible-soft-top sales don't appear to be slowing down. "On the contrary, it seems to be creating a new market," said Doug Haartz, manager of international sales. "The sale of soft-top convertibles remains pretty constant. The retractable versions represent growth in the convertible segment."
In regards to Haartz' racing-striped convertible top, The Boston Globe predicts it will debut on the 2013 Dodge Viper, Ford Mustang Shelby GT500 or Chevrolet Camaro.