It's no secret that there's a lack of talented and qualified upholsterers in the automotive industry. Among the many reasons why are a shortage of training programs and the length of time it takes to master the craft. That's why The Hog Ring has always been intrigued by the stories of how the best upholsterers in our industry got their start. One of the most fascinating stories is that of Jean-Noël Greffeuille, owner of JNG Creations in Pittsboro, NC.
Jean-Noël was born and raised in France, where he completed his education in furniture design. Upon graduation, he opened a furniture repair shop. However, it wasn't long before his customers – impressed with his work – started to bring him cars to be upholstered. Noticing a growing demand for automotive upholstery and wanting to broaden his skill set, he began to slowly take on more vehicles in addition to furniture. In doing so, he found that his training and experience in furniture laid a strong foundation for excelling in the craft of automotive upholstery.
His passion for cars and automotive soft trim grew deep, and in just three years Jean-Noël left furniture behind to focus entirely on automotive upholstery. His strong work ethic and reputation as a perfectionist began to spread among classic car owners, and his business flourished as the vehicles he upholstered won awards all over France.
In 1999, after operating his shop for 14 years, Jean-Noël was presented with the opportunity to fulfill a lifelong dream to immigrate to the United States. Leaving his life in France behind was nerve-racking, but he was eager and excited about the new opportunities that lay before him in America.
Upon arrival, he landed a job with Alan Taylor Company, in Escondido, CA, restoring the interiors of antique and exotic cars. There, he proved his expertise. In fact, many of the vehicles he worked on went on to win top honors at Pebble Beach Concours d'Elegance.
Jean-Noël spent six years with the company before leaving to head the upholstery department of Hot Rods and Custom Stuff, also in Escondido. Unlike Alan Taylor Company, his new employer specialized in custom upholstery. Over the next two and a half years, Jean-Noël honed his skills in this new sector of the craft.
By 2007, he was ready to start his own business, so he moved to Pittsboro, NC, where he founded JNG Creations with his wife and business partner Randi.
Today, the team runs a thriving shop in which Jean-Noël handles the trimming and Randi takes care of the business side of things. They complete an average of eight full custom interiors a year — never more than one at a time, and each taking between six to eight weeks to complete.
JNG Creations is in such high demand that they're typically booked six months in advance. What's more, their customers come from all over the United States and even abroad. In fact, Jean-Noël once trimmed the cabin of an ultra-rare Gmund Porsche shipped to him from Austria by Hans Peter Porsche, grandson of the automaker's founder. The car went on to win first in class at Concours d'Elegance in 2011.
Jean-Noël goes to great lengths to realize his customers' visions, but he will offer suggestions. "I'll work with the customer on their preferences and I'll research online and in books for inspiration of a particular style," he told The Hog Ring. "One thing I try to do is dissuade people from always doing black and grey interiors. If they are showing the cars, black interiors are hard to see detail in."
As for his personal taste, when asked which he prefers antique restoration or custom interiors, he said he couldn't chose, as "each one has its own challenges."
JNG Creations' work has been featured in several magazines and won numerous awards. Some of which include first in class at the 2009 Pomona Grand National Roadster Show for a 1964 Chevy Chevelle, first in class at the 2007 Pebble Beach Concours d'Elegance for a 1930 Minerva AL Van Den Plas Cabriolet, and countless best interior awards — including one for a Delahaye 175S Chapron Cabriolet and several for their own shop vehicle, a custom 1961 Volkswagen Crew Cab Bus.
We at The Hog Ring have been long-time admirers of Jean-Noël's work for his stylish designs and expert craftsmanship. Take a look at the following examples of projects he's completed. It's easy to see why car collectors from all over seek him out to upholster their cars.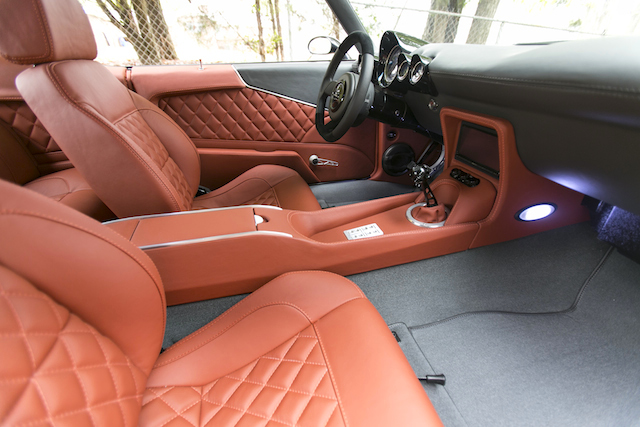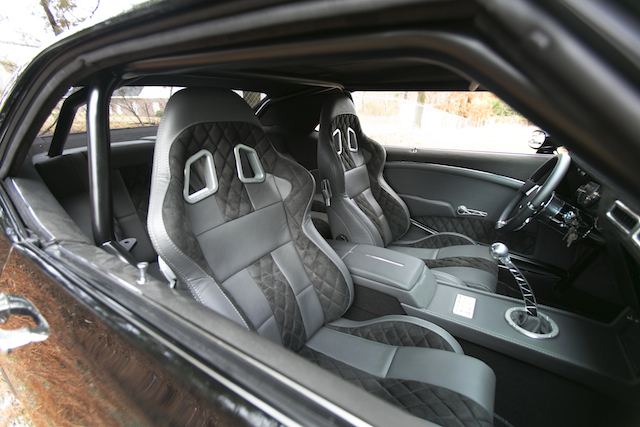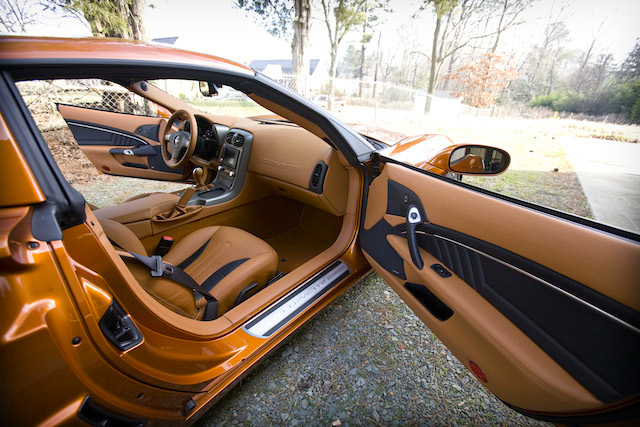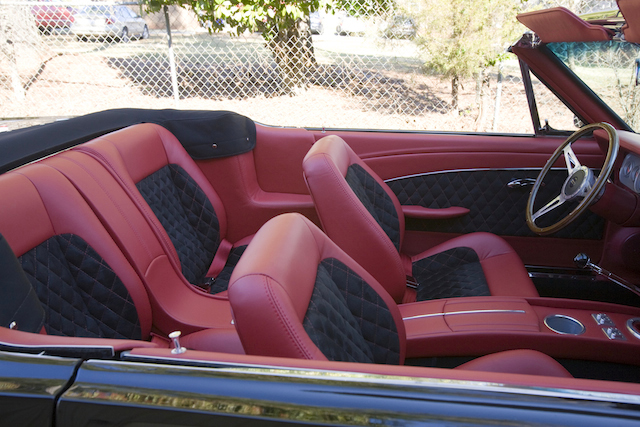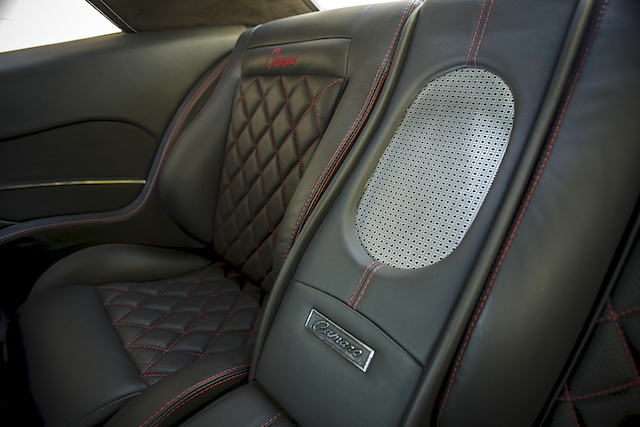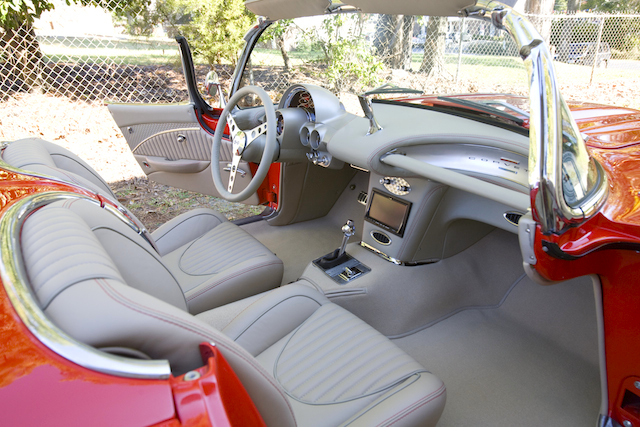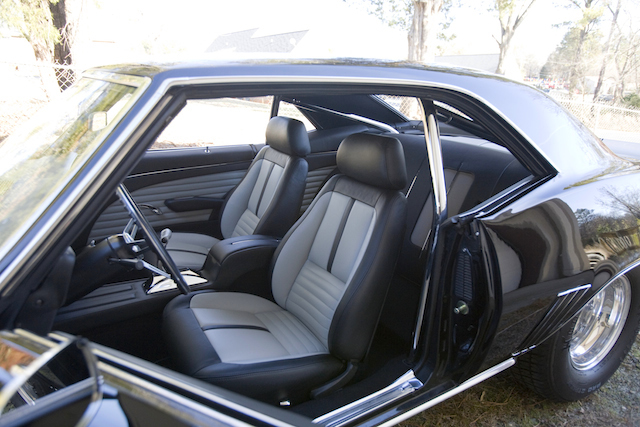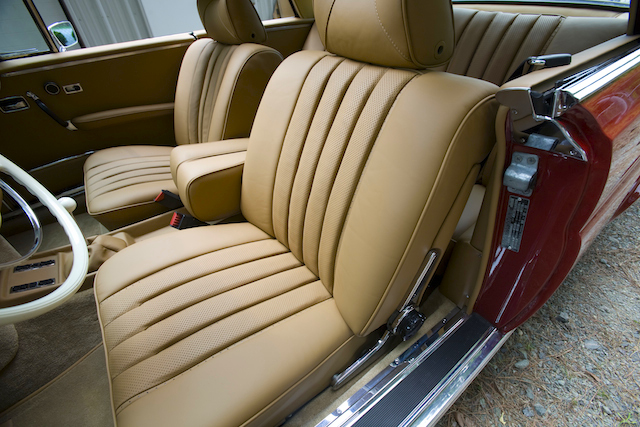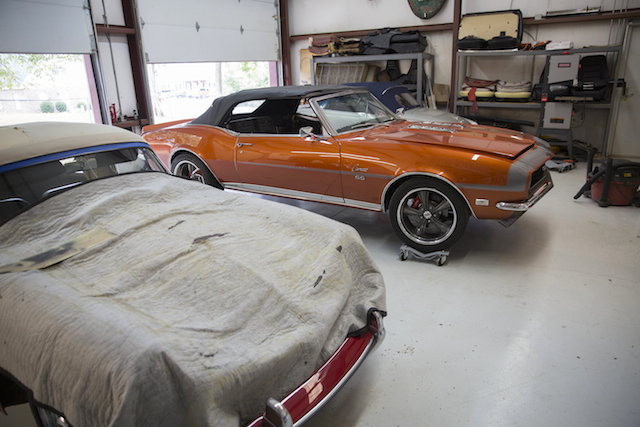 For more on JNG Creations, including photos and booking information, visit JNGCreations.com.