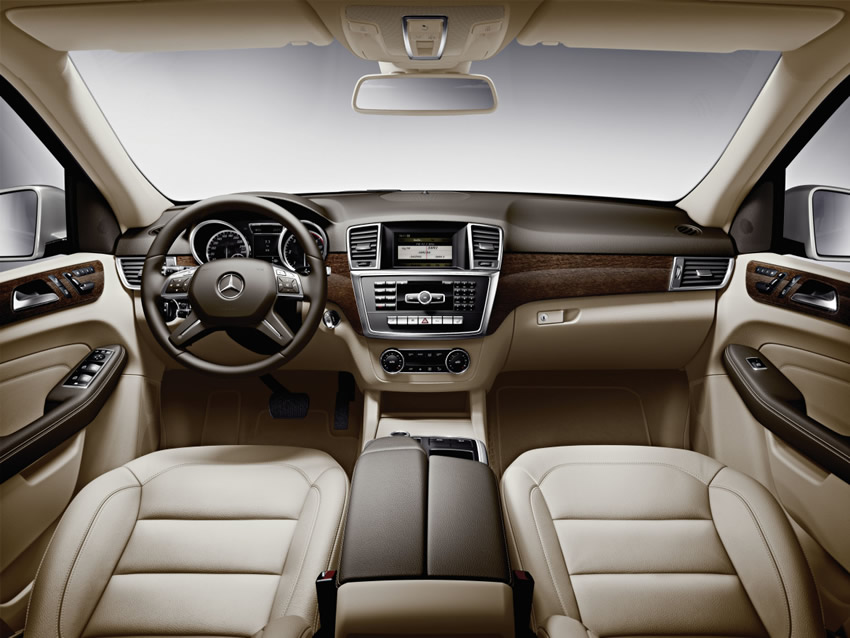 Auto trimmers know what goes into restoring and custom fabricating a car's interior. But did you ever wonder what an automaker goes through to design it in the first place? Toronto's Metro published an interesting piece today about Mercedes-Benz's development process for the 2012 M-Class SUV's interior cabin. As you'll read, the level of R&D that goes into designing one of these things is "huge".
According to author Jil Mcintosh, Benz utilizes a wide range of mockup techniques – including sketches, computer simulations, clay models and experimental builds. The process requires a delicate balance of form and function. One car's interior can take years of development to get right.
"It takes a long time," says Marina Sacco, an interior trim designer specializing in colour and materials.
"We started a few years ago and have continued to improve it."
The design follows a basic theme that Mercedes-Benz reserves for its SUVs: the dash must have strong horizontal lines to give the feeling of spaciousness, while a dome over the centre stack controls hints at the engine's power. The materials, meanwhile, convey a "welcome home" feeling, with soft-touch surfaces and wood highlights.
It isn't enough to simply use home-style materials, though.
"The colours and materials have to work in all temperatures, whether very hot or very cold," Sacco says.
"The leather must function, the plastic must function, and it can't discolour. Everything has to stay as it is on the first day."
To that end, everything that goes into the interior is thoroughly tested. Each material is placed under simulated sunshine, and in cold and heat extremes to ensure that it doesn't peel, become brittle or fade. [more]
Clearly, the field of auto trim and design is one part art and equal part science.
— — —
The Hog Ring is the #1 online community for auto upholstery professionals and enthusiasts. Here you can browse pictures, read news and connect with others who share your passion for auto upholstery. You can even check us out on Facebook and Twitter!