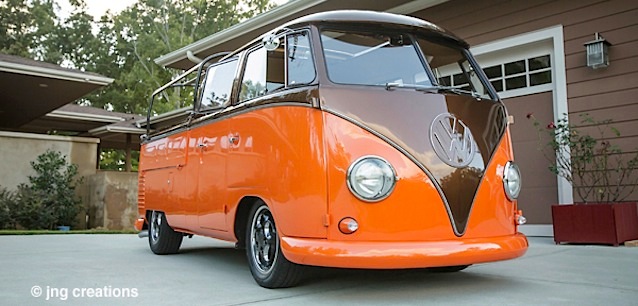 After converting a 1961 Volkswagen single-cab Bus into a crew cab, Jean-Noël Greffeuille of JNG Creations went to work upholstering a stunning interior for this one-off resto-rod.
Jean-Noël launched his career in auto upholstery 25 years ago in Southern France. After making a name for himself in his home country, he fulfilled a life-long dream to immigrate to the United States. Stateside, he worked for well-known shops like Alan Taylor Company and Hot Rods and Custom Stuff, before opening JNG Creations with business partner Randi Greffeuille in Pittsboro, NC.
Today, he's known the world over for his unique designs and handcrafted perfection. In fact, many of the cars Jean-Noël has worked on have gone on to win prestigious awards – including at Pebble Beach Concours d'Elegance.
In 220 hours, Jean-Noël transformed the barren cockpit of this VW Bus into an award-winning work of art. Nearly every aspect of its interior was custom made – including the door panels, armrests, front and rear seats, and the beautiful wall that separates them.
Take note of the Camel-colored suede bow-style headliner that's custom made and perfectly installed, complimented by a matching sunroof and overhead console painted cocoa, the same color as the bus' exterior.
Touches of billet aluminum trim by Clayton Machine Works set throughout the cabin compliment the two-toned Palomino and Cork leather-simulated Mystique vinyl. Period correct loop carpeting adds a touch of contrasting texture to the mix.
Attention to detail, like adorning the seats with both piping and French seams, take Jean-Noël's design over the edge.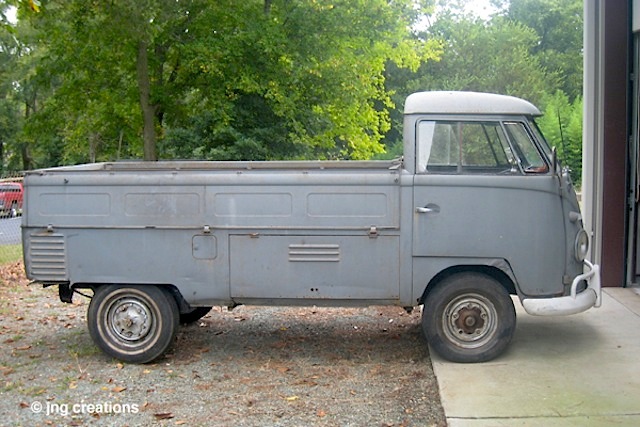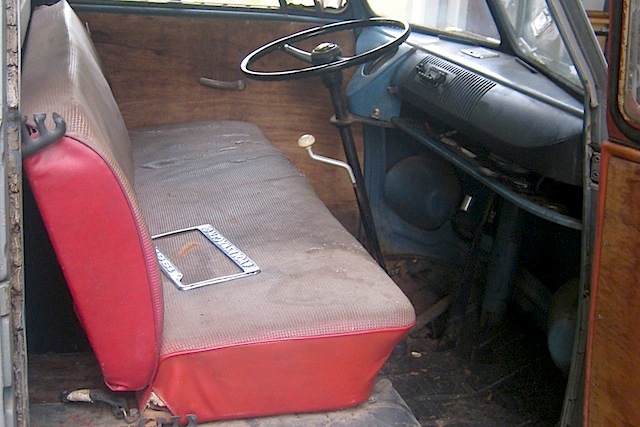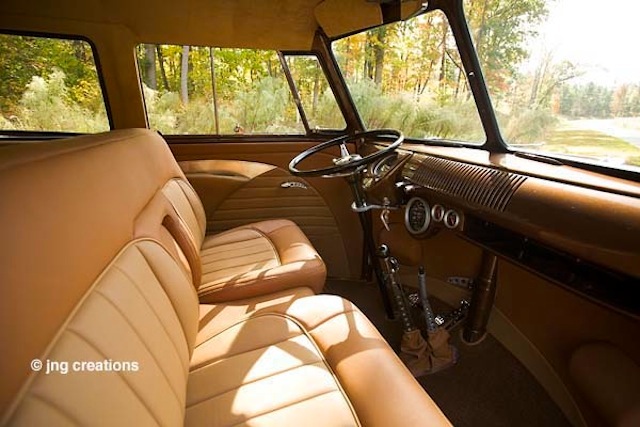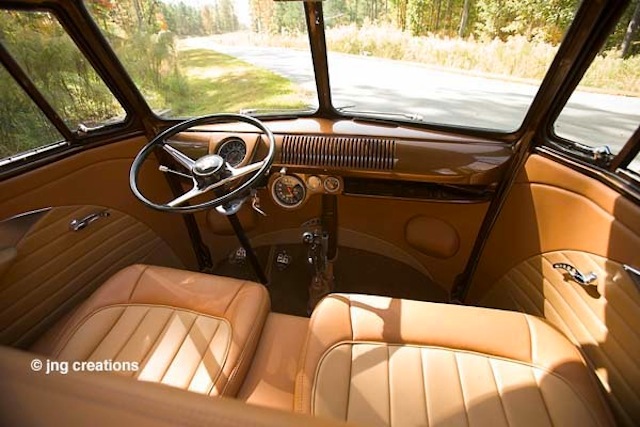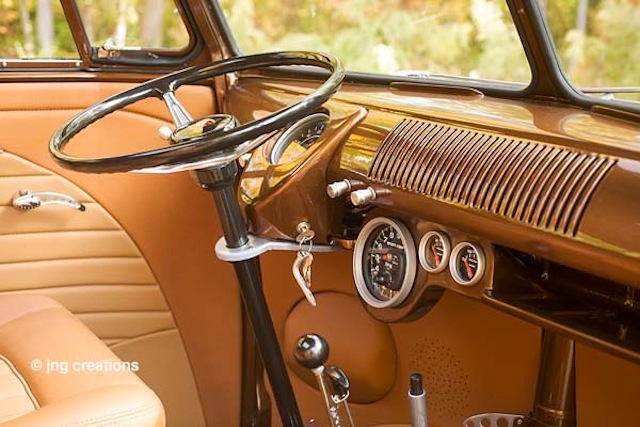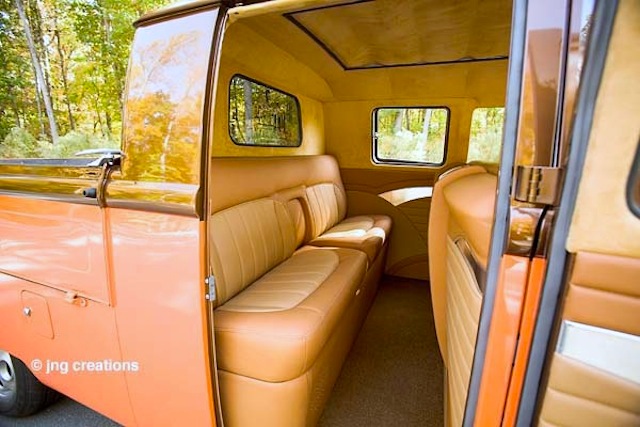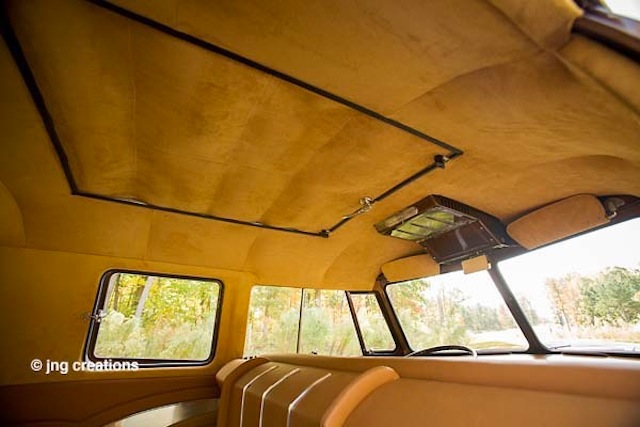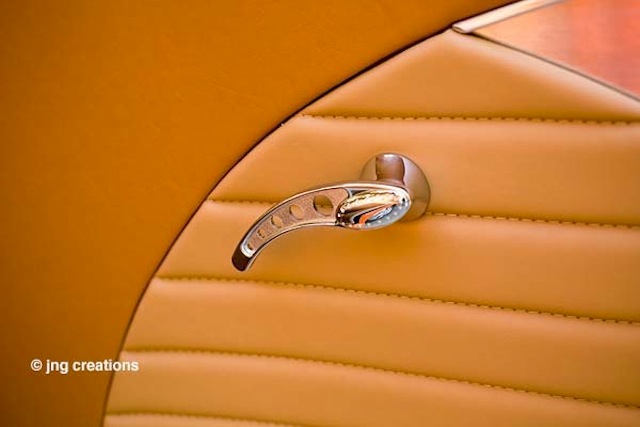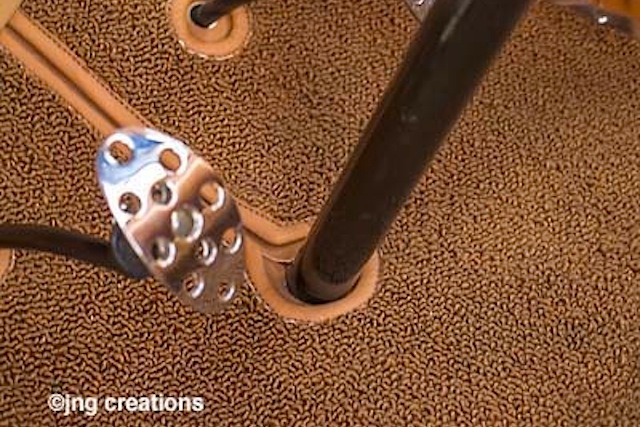 To keep up with JNG Creations' latest projects, follow them on Facebook.
What do you think? Share with us your thoughts on this one-off resto-rod in the comments section below.