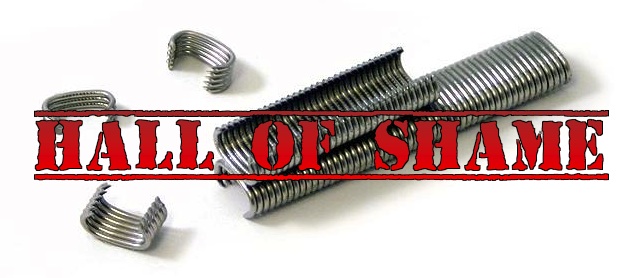 No blog is complete without a bit of scandal – which is why we're introducing a new article category: "Hall of Shame". While we hope our industry doesn't produce enough news for us to regularly update this series, rest assure that when it does, we'll feature it here.
Case in point: auto trimmers/con-artists Joseph and Jennie Fusco
According to local reports, the pair have been running auto trim scams in Fort Ann, New York for nearly a decade – giving the hardworking folks in our industry a bad name.
Post Star writes:
The Fuscos were in trouble with police in the region on-and-off for nearly a decade, since they moved to the area in 2001 from Florida. They left Florida amid similar fraud charges.
They have been repeatedly accused of taking money from customers to do upholstery work on cars, boats and furniture, but not doing the work. [more]
The Fusco's were arrested and convicted numerous times of defrauding customers. In 2010, they were sentenced to prison for felony charges related to fraud and grand larceny. They were also sentenced on probation violations stemming from a 2008 case. Claiming that their sentences for probation violation were excessive, the couple filed appeals, but were denied  on Thursday by the Appellate Division of state Supreme Court.
Joseph is currently serving a 2 to 5-year prison term, while his wife was released in October after participating in NY's shock incarceration program. She's on parole until 2013.