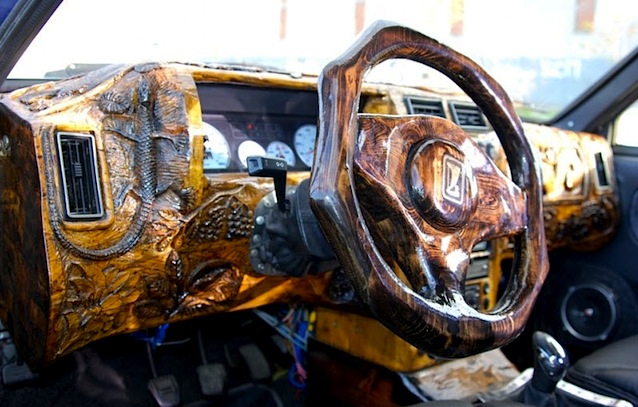 We've seen some wacky car interiors, but this Russian Lada with a hand-carved wooden dashboard takes the cake! According to Autoevolution, a Ukrainian man whittled it out of a single block of wood. He made the steering wheel as well.
The dash features carved depictions of flowers, lizards and even a working squirrel-themed glove box. While all of the vehicle's dashboard gadgets seem to be intact, it's probably safe to assume there's no airbag.
I can't say the dashboard looks beautiful, but it certainly is unique. My only concern is splinters – you know, in case of an accident.
To see more pictures of this crazy wooden dashboard, check out Autoevolution.