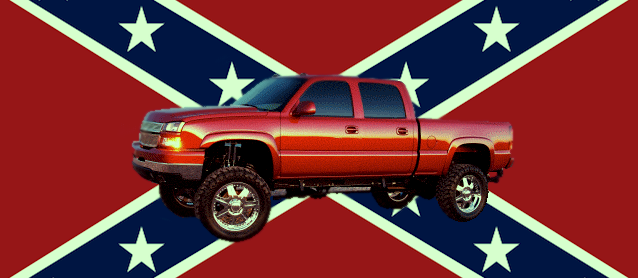 A strange trend is sweeping America's Southern states. Folks are covering their pickup trucks' headliners in Confederate flags and sharing photos of their work via Facebook and Twitter.
It appears that most of the work is being done by DIY-ers, not auto upholstery shops. While some flags are glued to their boards, others are merely tucked into their cabins' moldings.
In all fairness, this trend may have been going on for years. As a Northerner, I haven't seen enough Confederate flags to know for sure. Here, the symbol is considered more controversial than cultural.
Regardless, I'm not a fan of the look. The flag's bold colors often clash with the trucks' interiors – which are usually gray or beige and boring. The end result is more tacky than eye catching.
Then again, you be the judge: