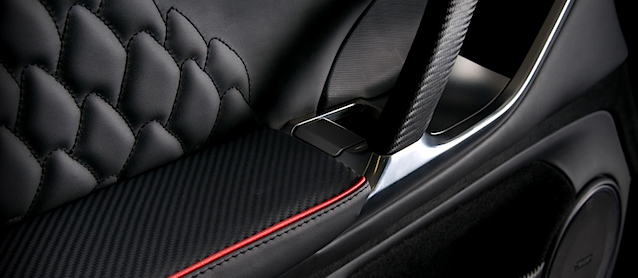 Yes, I said dragon-scale pleats. Vilner, the automotive interior design studio responsible for trimming this Nissan GT-R, says that the pleats were inspired by 2012, the year of the dragon.
As you know, this is the year of the dragon, so just such scaly creature was chosen as the theme, bringing good luck and fortune. A red dragon was embroidered on the car's headliner, and in the trunk, which was covered with Alcantara. The theme is continued with custom leather quilting made to look like scales.
The rest of the interior is actually very sporty, combining Alcantara and black carbon leather, used on the seats, dashboard, the door panels and the black console. Finally, the steering wheel and gearshifter have been replaced with carbon fiber ones. [more]
The pleats featured on the GT-R's door panels and console are truly unique. They resemble diamonds, but with the individual sections overlapping. They're also not as angular or uniform, and appear to grow in size with each individual row.
All in all, I think it looks remarkable. Though I have to admit, I'm a bit stumped on how it was done. There doesn't appear to be a straight-forward pattern to follow. Unless each scale was individually sewn – which would be one hell of an endeavor  – I don't see how Vilner could have pulled it off.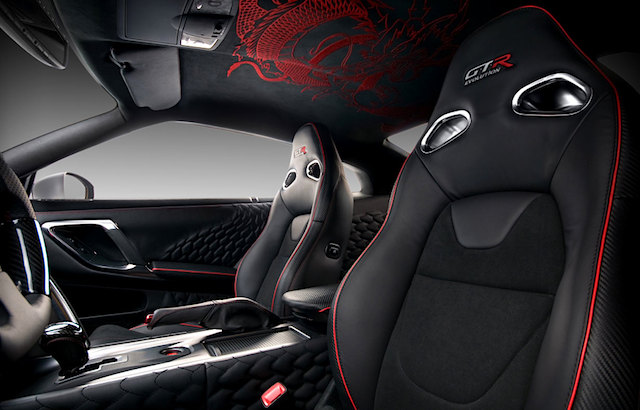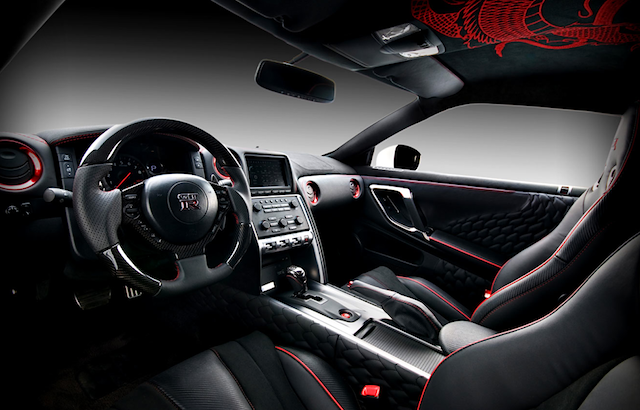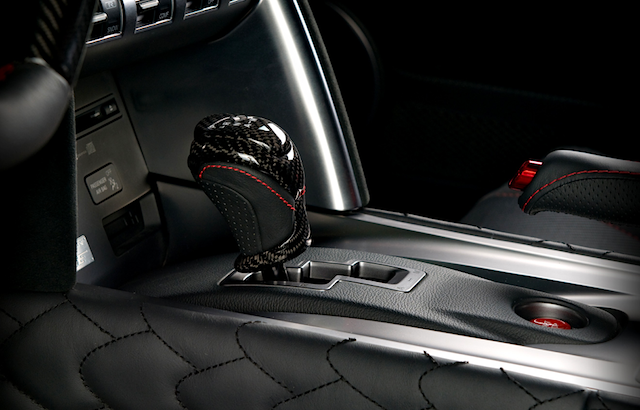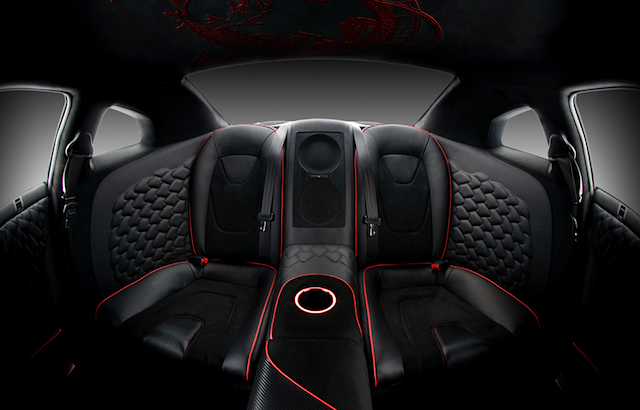 What do you think? Do these dragon-scale pleats look cool or too bizarre and free-flowing for your taste? If you know how to replicate the design, consider publishing a tutorial in our Auto Upholstery Forum. We'd love to learn!