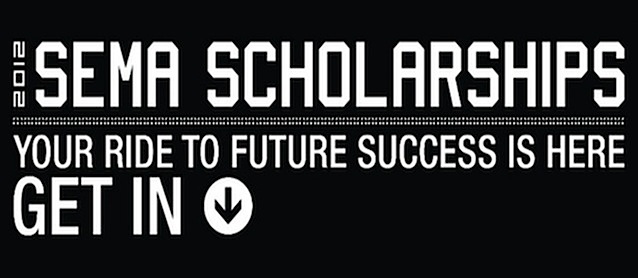 Are you enrolled in an auto upholstery program – or – plan to use your degree to advance the industry? Then you may be eligible for either the SEMA Memorial Scholarship Fund or Loan Forgiveness Program.
SEMA explains:
The SEMA Memorial Scholarship Fund is dedicated to fostering the next generation of automotive aftermarket industry leaders and innovators. Scholarship awards range from $1,000 – $2,000, with $4,000 going to the top student. […]
The SEMA Loan Forgiveness Program is dedicated to aiding recent graduates in getting off to a successful start in their automotive aftermarket career. We offer $1,000 awards toward outstanding student loans for individuals who are employed by SEMA member companies. […]
For students attending Ohio Technical College (OTC): a full-tuition scholarship, valued up to $29,400, will be awarded to one student.
SEMA is taking applications now. See www.SEMA.org for rules and requirements. For more scholarship opportunities, check out www.AutomotiveScholarships.com.