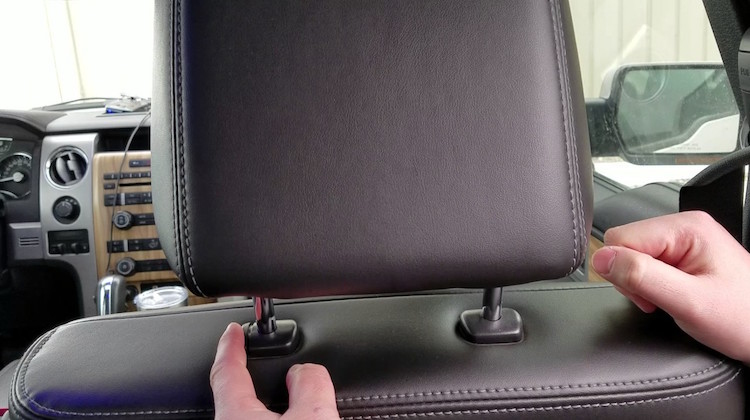 Ever wonder why some headrests are difficult to remove? How about why every model requires a different trick or tool to do it?
Turns out there's a reason for all the madness.
According to Snopes, the U.S. National Highway Traffic Safety Administration (NHTSA) requires that headrests on front and optional rear seats be difficult to remove.
In fact, the NHTSA initially didn't want headrests to be removable at all, arguing that they're an important and necessary safety feature. However, automakers protested.
Among their concerns, automakers said stationary headrests would make it difficult to install bulky seats in small cars. They also said it would limit seat design, block rearward visibility and prevent back seats from folding properly.
After considering automakers' concerns, the NHTSA reached a compromise:
• Headrests on standard rear seats could easily be removed to improve rearward visibility or allow for seats to fold.
• However, headrests on front seats and optional rear seats should require an additional action, distinct from the adjustment mechanism, to detach. Recognizing that not all seats are alike, the NHTSA allowed automakers to decide for themselves whether this additional action would require a separate mechanism or tool.
And that, folks, is why some headrests detach at the press of a button, while others require trimmers to pull out clips, prick pinhole triggers or detach plugs.
It's aggravating, but rest assure it's done in the name of safety.