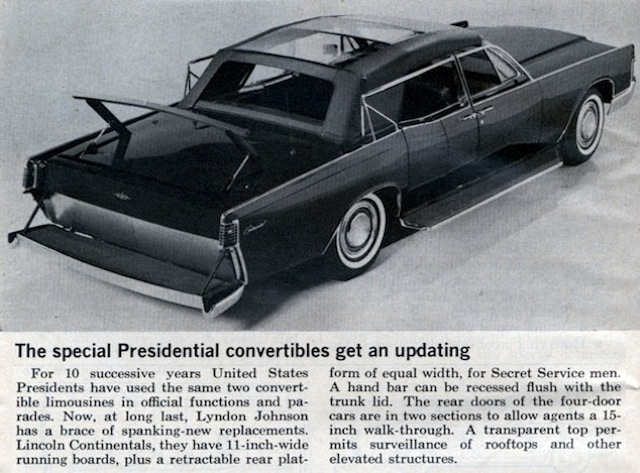 Here's something you don't see every day. The above article, which appeared in a February 1968 issue of Popular Science magazine, features former U.S. President Lyndon B. Johnson's Lincoln Continental – which was equipped with a transparent convertible top.
According to the article, "A transparent top permits surveillance of rooftops and other elevated structures." Following former President John F. Kennedy's assassination while riding in a convertible in 1963, you could understand why the concern. Still, it's interesting that the federal government didn't nix convertible tops altogether.
These days, you'll never find a U.S. president riding in one.
For more interesting articles about auto upholstery's past, check out our "Industry History" section.
[via Modern Mechanix]