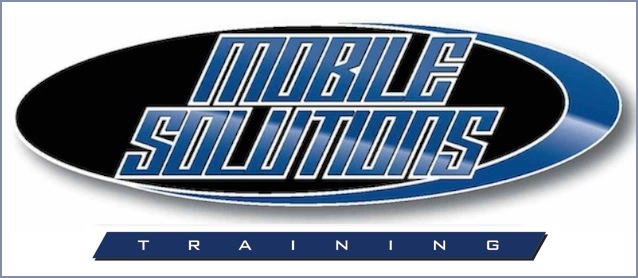 I've been following Mobile Solutions online for quite some time, but I got a firsthand appreciation for the company's work when I visited its booth at SEMA earlier this month. For those who don't know, Mobile Solutions provides advanced training to professionals in mobile electronics and interior fabrication. The company also sells specialty tools you can't find anywhere else.
Mobile Solutions had a wide range of tools and templates on display at its SEMA booth – each designed to make creating door panels and other interior components efficient and cost effective. The custom-made templates come in various shapes and sizes and are designed to work effortlessly with table routers. I got to see the results in person with the sample door panels they had on display, and was most impressed with the one-off armrest made with 3D routing techniques.
Here are some photos from their display: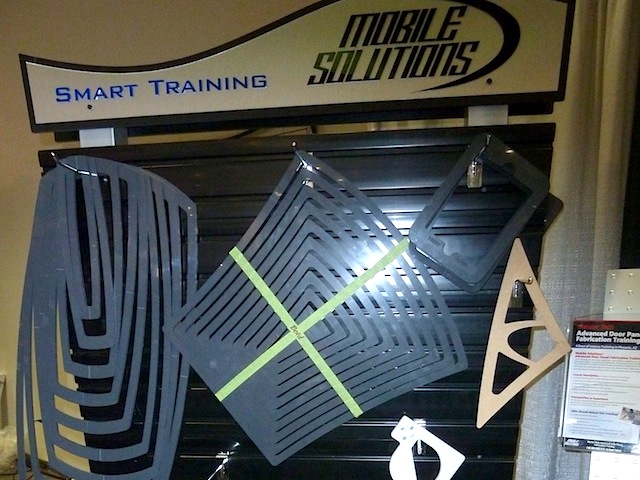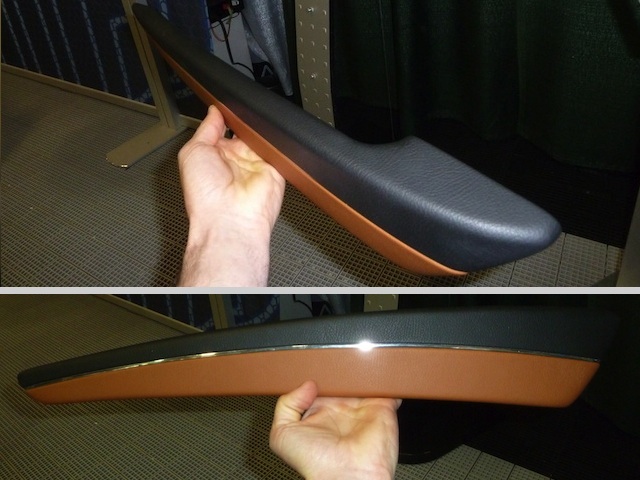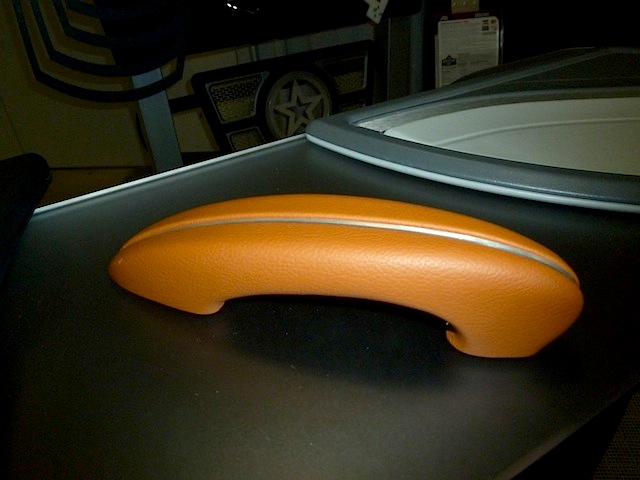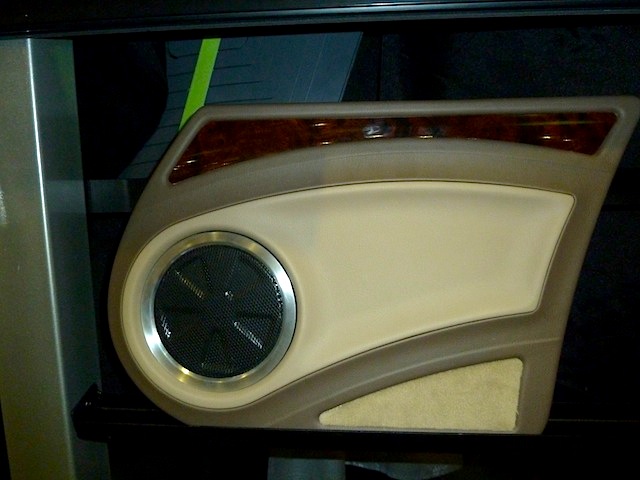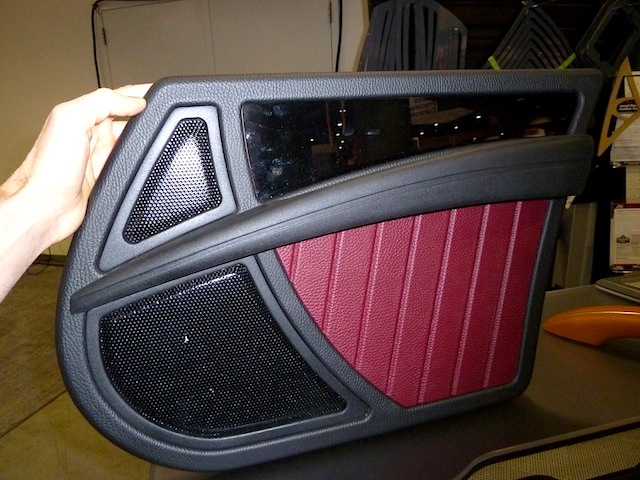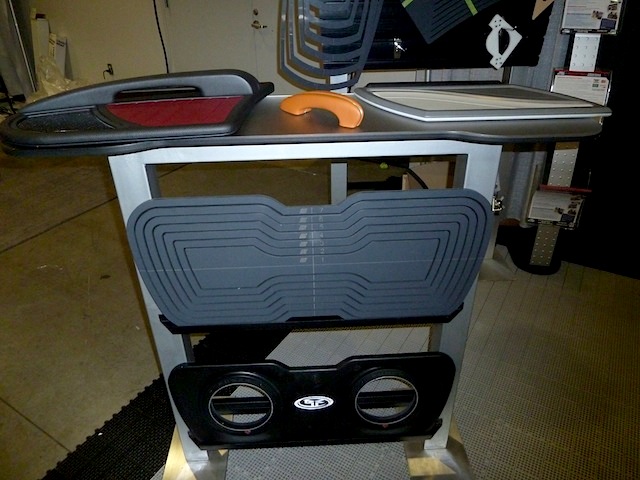 Interested in learning in how to make door panels like these? Mobile Solutions will be hosting an "Advanced Door Panel Fabrication Seminar" on January 25 to 28 in Phoenix, AZ. According to a flier I received at SEMA, the following skills will be taught:
Simple and fast ways to transfer drawings into perfect templates
Learn how to create 3-Dimensional mesh pressed grilles
Advanced fiberglass, in depth router in-lays and comprehensive upholstery techniques
Learn our new 3-Dimensional router technique
Advanced aluminum and plastic routing and finishing techniques
Design and construct your own door panel
At nearly $1,000, the seminar isn't cheap, but certainly in demand. The company representative I spoke with at SEMA said seats fill fast – so if you're interested, act now.
Also, just announced, Mobile Solutions will be hosting a two-day "Hot Rod Interiors" seminar directly before its door panel training. Contact Mobile Solutions for pricing and details.