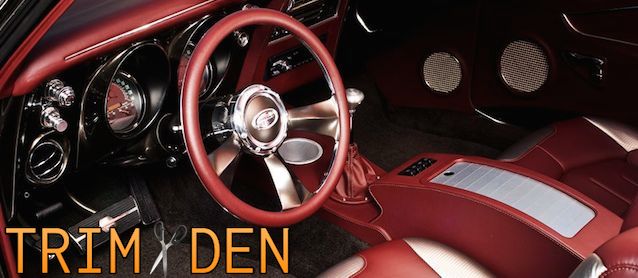 To run a successful auto upholstery shop, you need to be skilled, hard working and passionate. Kaze Williams of Trim Den in Smyrna, Tennessee has those qualities in spades.
Kaze has been designing and creating award-winning custom hot rod interiors since 2008. However, he's been working in vehicle cabins for much longer than that.
A 25-year veteran of the car audio industry, Kaze knows everything there is to know about wiring a cabin. As such, he's also had to learn his way around interior panels — not just modifying them, but wrapping them too.
"While in high school I started dabbling in the 12-volt world fixing things for myself and friends, including stereo systems. As the years passed, I was making more complex trim panels and parts that I couldn't get anyone to upholster so I had to learn the art of wrapping these parts myself," Kaze told The Hog Ring.
It helped that Kaze wasn't totally unfamiliar with vehicle interiors. In fact, early in his career he worked for a local auto upholstery shop.
"Somewhere in the early stages of my car audio learning, I worked for a few months for a local upholsterer that was around my same age," he said. "I did basic stuff like tearing down seats and panels, making patterns, and reassembly. I watched him sew, asked questions, and honestly I never once thought I'd end up doing interiors in my future because car audio was where my heart was at the time."
Kaze spent the next several years focused primarily on car audio, but also gained experience in other aspects of the auto industry before finally deciding to transition over to auto upholstery.
"I ended up doing car audio, custom fluid and air suspensions, welding, custom metal fabrication, lots of wood working and fiberglass, plastic repair and fabrication, window tinting, auto body repair work, and of course I eventually bought a used Singer 111W112 walking foot sewing machine that I let sit for over two years before I decided to finally use it for my first interior job."
That first job was in 2000. After learning on his Singer sewing machine for five years, Kaze bought a brand new Consew 206RB-5 and perfected his skills.
In 2008, he opened Trim Den to focus exclusively on custom hot rod interiors.
Today, Trim Den is renowned for creating high-end, one-off interiors for some of America's finest hot rods. Kaze's work is famous in Tennessee, where his customers' vehicles collect "best interior" trophies at car shows across the state. Trim Den has also garnered national attention, with five of its cars having been featured on PowerNationTV.
Kaze credits this success to his original style, which he calls "Creative Automotive Interiors – a modern look with hints of the past."
No doubt, it can also be attributed to his passion and drive, which we find most inspiring.
Kaze explains: "I take a lot of pride in my work and love what I do. I'm not just a money-driven person. I'm good friends with all my customers and often times hang out with them at shows and gatherings. To me, it's more than just a custom interior, it's a passion. For each of my customers, I get to make that small dream a reality; often times on a vehicle that has taken years to complete, or its the car they never thought they could have, and sometimes it's a very sentimental part of their life handed down from a parent or relative and I get to be the one who applies the finishing touches to their investment; that is a great feeling. So it's that, and the fact that I get to work on a lot of really cool vehicles that keeps me loving what I do."
Below is a small example of his award-winning work: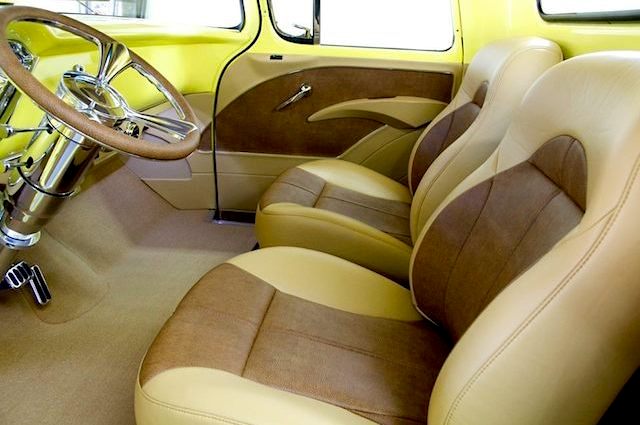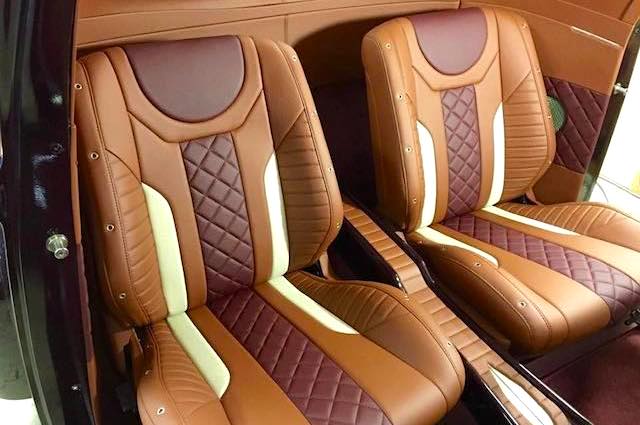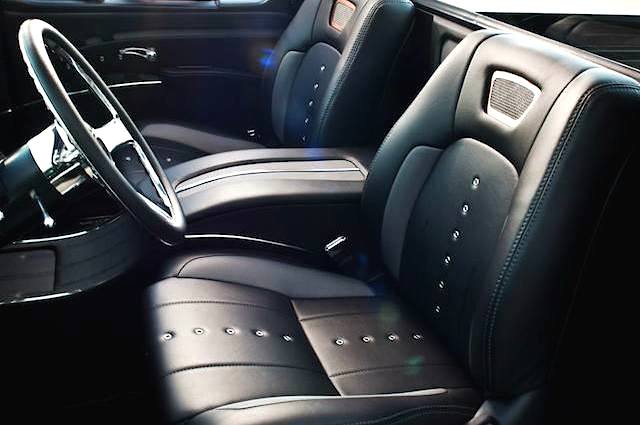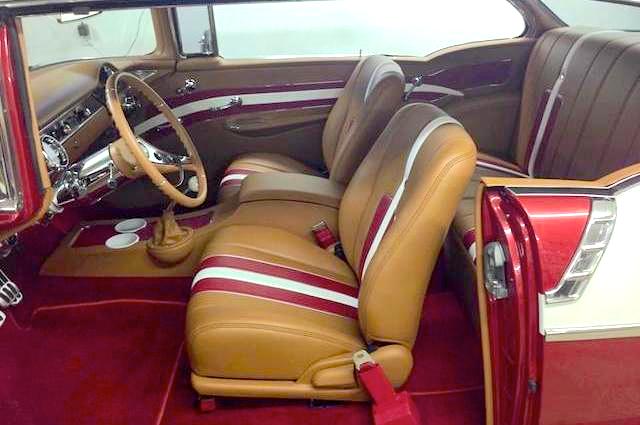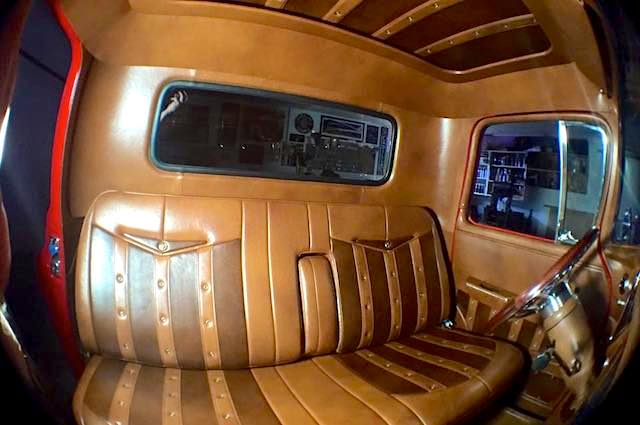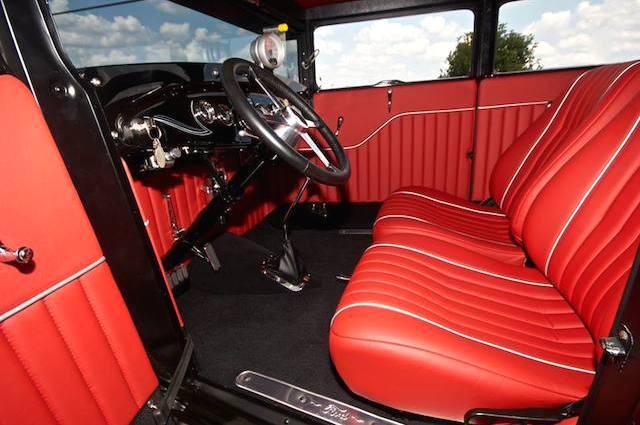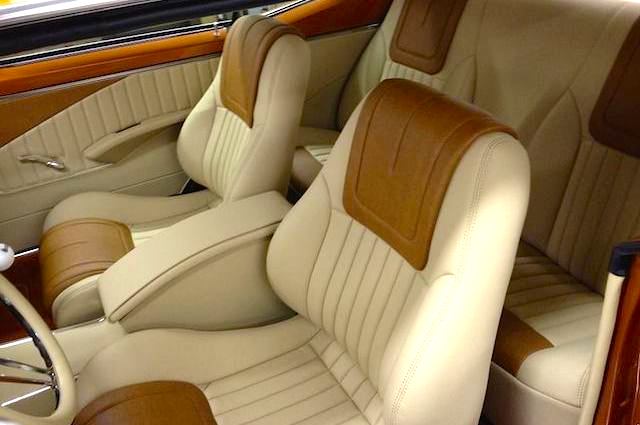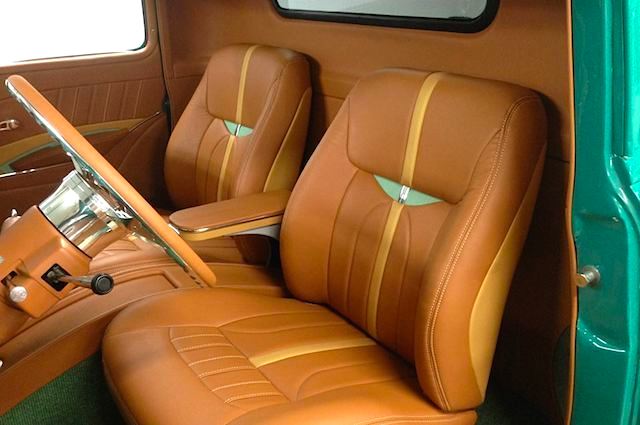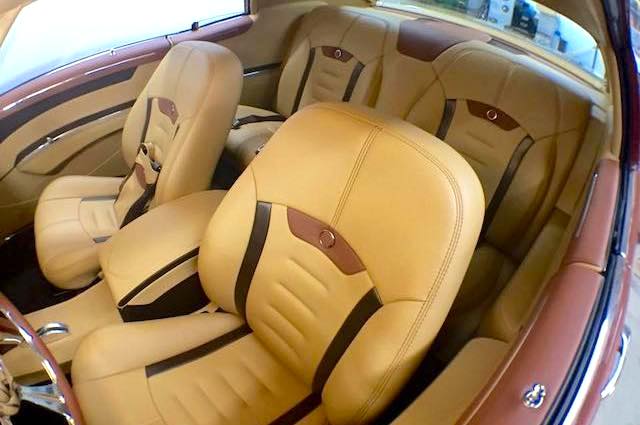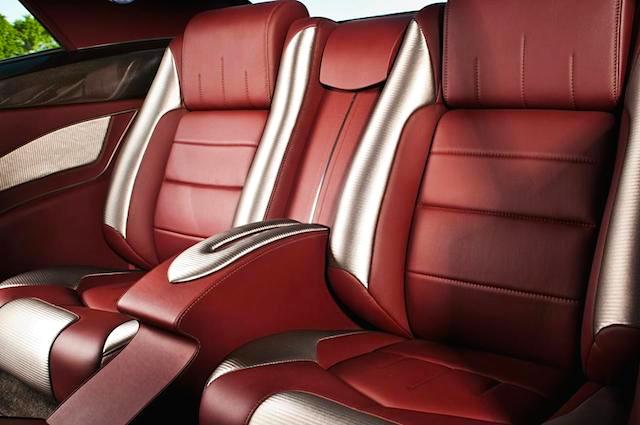 To learn more about Trim Den, visit its Facebook page. To read about other inspiring auto upholstery shops, check out The Hog Ring's "Shop Profiles" section.