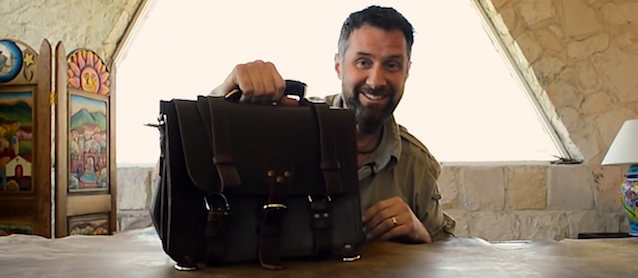 Dave Munson, CEO of Saddleback Leather Co., recently published a video teaching impostors how to knockoff his bags. While not directly related to auto upholstery, the video does a fantastic job of pointing out the differences between high- and low-quality leathers, as well as the level of craftsmanship required to create high-end leather products, like motorcycle saddlebags.
Of course, Munson isn't really interested in boosting impostors' abilities to rip off his products. The video is a sarcastic take on why knockoffs are and always will be inferior.
A description under the video explains:
Are you looking for a shortcut to success? Watch this "How To" video and learn all of the shortcuts and tricks others already use to bypass quality. And you too can make loads of money knocking off our Saddleback Leather Briefcases. Riches untold!!! And If you do it just right, the people who buy your copies, and reward ethically challenged and creatively bankrupt people, will never know… for about a year!!! Think of all the drugs and women and alcohol you'll be able to buy before they start complaining!!! Today is your lucky day.
The video is a little over 12 minutes long, but I promise you it's well worth watching.