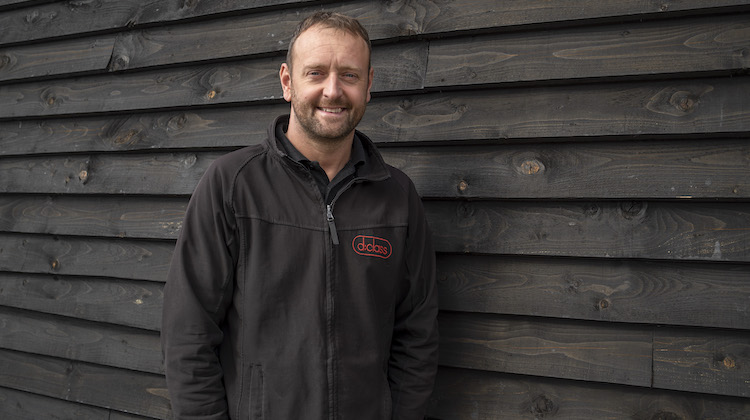 David Price launched d:class automotive interiors in 2005 in a small garage with only enough space for one car. Today, he employs a staff of 16 people who build interiors for some of the rarest vehicles in the world – so rare his trimmers must sign Non-Disclosure Agreements (NDAs) to even see them.
From classic mods to hypercars, David and his team do it all. They even collaborate with automakers to design prototypes for cars that haven't even been released yet.
His come-up story is a testament to how far someone can go in this industry if they're willing to learn, put in hard work, and take a few calculated risks.
We recently chatted with David about his path to success and his views on the craft. Let's meet the trimmer…
Name: David Price
Shop: d:class automotive interiors
Number of Employees: 16
Location: Chobham, Surrey, England
Website: dclass.co.uk
Facebook: Facebook.com/dclassauto
Instagram: Instagram.com/dclassauto/

Tell us about how you launched d:class automotive interiors and how it grew to be so large.
I started d:class automotive ltd in 2005. I was made redundant when the trimming company I learnt from closed, so I decided with 7 years of experience I would give it a go on my own and see what happened.
I knew how to do the job, but knew nothing about business. I shared a unit with a friend with 1 car space and I had 1 employed member of staff, and we started working on modified cars. With the recession in 2008, we switched to the classic and luxury car market, which saw us grow dramatically. We then moved to a larger workshop to take on the extra work, employed new trimmers who were qualified, as well as apprentices. We then got involved with car manufacturers carrying out prototype work for new models, which followed by us getting into the supercar and hypercar market as well.
A few well-timed moments, the odd risky business decision, which paid off. Key staff, as well as some good old-fashioned hard work, has put us into the larger business we have today.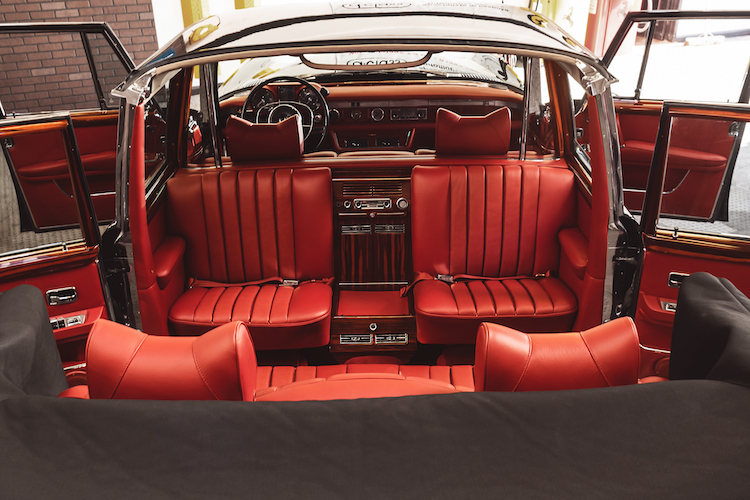 You mentioned that you had 7 years of auto upholstery experience before venturing out on your own. How did you learn the craft?
I learnt the trade at a local trimming company where the owner had gained all of his knowledge working at Wood and Pickett, AC Autocraft and Panther Cars before starting his own business.
As he was an old-school trimmer, he knew how to do everything from making convertible tops, carpets and seats from scratch. I started as an apprentice, learning how to strip cars, learning how to pattern and sew, to then fitting plus learning how to fit convertible soft tops. All of this knowledge he passed onto me, as well as my urge to learn as much as I could.
Does your shop specialize in a certain type of vehicle or aspect of the craft?
We work on everything from classic cars to supercars and hypercars. We are the higher-end of the marketplace and also work with car manufacturers, creating development interiors and bespoke creations. We specialise mostly in McLaren and Mercedes, but we work on all sorts of car brands. We are fortunate that we can cater for every element of a car interior.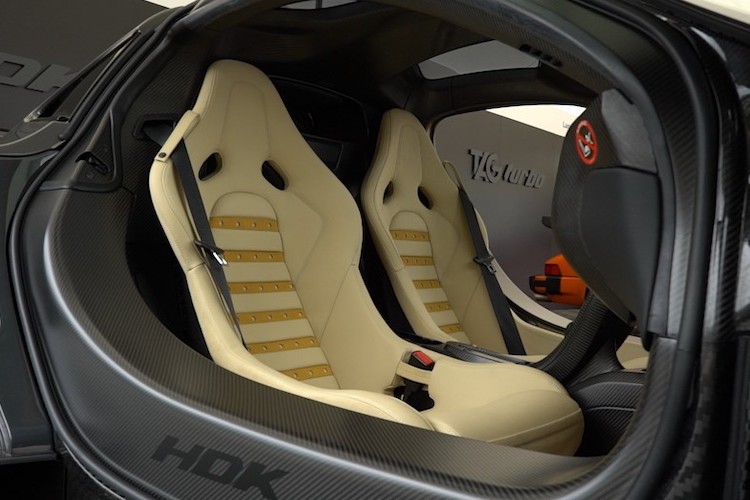 What's one tool or piece of equipment that you're just dying to own?
I would love to have a CNC material cutting machine with full camera scan for imperfections, it would save us a bunch of time.
What concerns, if any, do you have about the auto upholstery industry?
That the future of the car industry is making it very hard to change anything on cars without it affecting safety systems and how trim is put back together with all these onetime clips and cheap plastics. The requirements for computer software to turn off warning lights once some items are removed from the cars and to test systems is now a requirement to work on anything modern. This will never have an effect on the older cars of course, and I'm thankful that we get to work in that market sector as well. I also believe that some of the materials that are made today just don't last how they used to, but that will keep us all busy.
What advice would you offer a young trimmer just starting their career?
Have patience and look at the long-term goal. This isn't an industry that is overloaded with people and there is always more work than there are trimmers, so sticking with it and knowing you will have a life skill and be busy for life should be an important consideration.
I remember when I started, I had friends earning more than me and sometimes I questioned the quicker way to earn more but I am glad I stuck with it as now I have some of the most incredible memories of work we have carried out, cars that we have worked on that are so rare some people haven't even seen one, and as a true petrol head being around cars should be the greatest fun you can have. It should be more than just a job!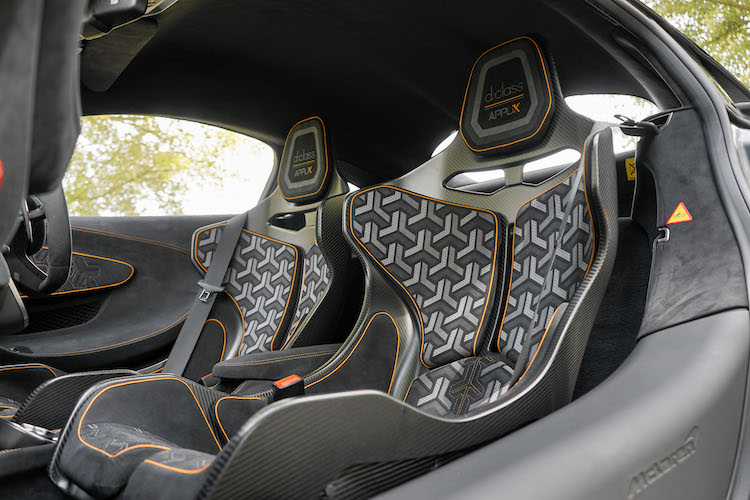 What future plans do you have for your company?
To complete the refurbishment of our workshops to create a true one-stop-shop with full immersive experience from the moment of the owner's car being dropped off to until the point they collect.
Also, to create more online content of what we do and how we do it. The owner shouldn't just think that trimming a car should be like any other job. We create interior art and that should be shared and make them a part of it and show we care.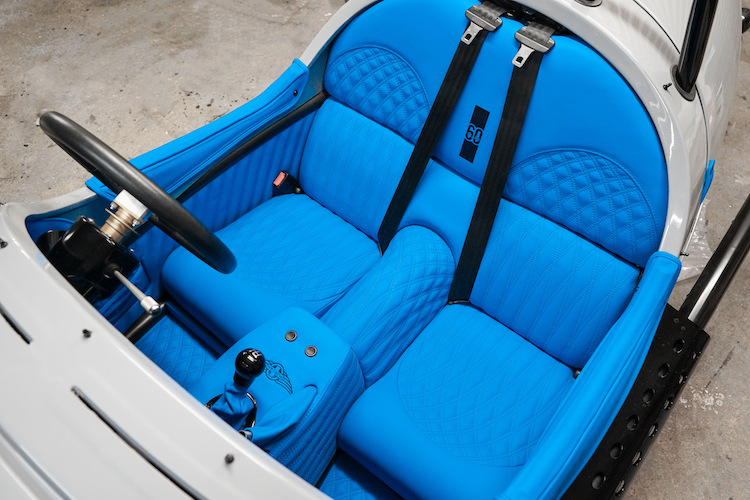 What has been your proudest moment since opening your shop?
My proudest moment in business, other than still being in business since 2005, is that we are responsible for trim work for some of the biggest car collections and important, most valuable cars in the world and the owners don't even know we have done them. Unfortunately, in today's world of NDAs with the companies we work with, we don't get the opportunity to say we were responsible for that, but we can be proud that the reaction these cars get across the world of social media gives us a massive sense of pride and achievement. Some of these cars are worth millions already. Maybe one day we will get to break the silence.
Related Stories: