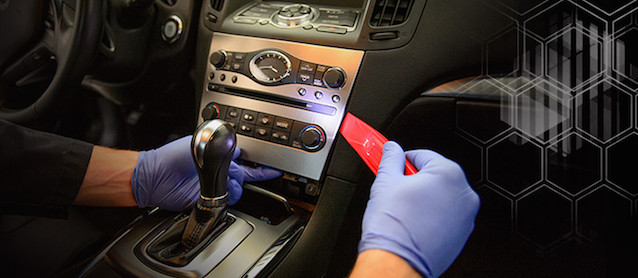 Every auto upholsterer's toolbox is filled with a wide range of pry bars in various shapes and sizes. However, none are like the MasterPry LED — the first and only pry bar with a built-in LED light.
General Technician Equipment (GTE), the company behind this new product, recently sent us one to try and three others to give away on The Hog Ring. What follows is our review.
What is MasterPry LED?
MasterPry LED is a set of two automotive interior pry bars, each equipped with an LED light to illuminate the repair area. Although each bar has an angled and tapered front edge for panel separation, one bar's tip is solid while the other is fork-shaped for clip removal. Each bar is 7.5" in length by 1.25" in width and carries a lifetime warranty on the body of the tool and a one-year warranty on its electronics.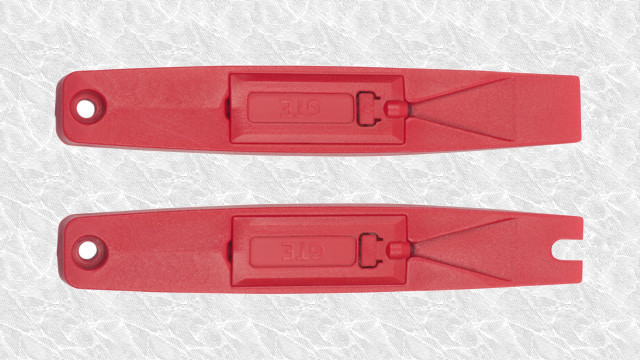 What do we think of MasterPry LED bars?
The two pry bars are made of hard polymer plastic that can stand a lot of abuse. They are certainly the highest quality plastic pry bars I've used. In fact, I was initially surprised by both the weight and rigidity of the tools. Whereas most plastic pry bars are light and far too flexible, these feel substantial and solid.
What's more, the angle, length and tips are all what you'd expect in a high-quality pry bar. In fact, the fork pry tool even features risers on the bottom to provide extra leverage for removing clips. My only criticism is that the fork tip is U-shaped as opposed to V-shaped. This makes it more difficult to slide over the shaft of a clip, but it's a problem that's easily remedied with a file.
What about the MasterPry LED lights?
Each of the two bars is equipped with one surprisingly bright 30 lumen LED bulb on its topside that's powered by two included CR2032 batteries, which are inexpensive and easy to replace.
The bulb is cleverly designed to sit in a track to ensure the light only shines in the direction of where you're working. The bulb is also almost completely surrounded by the plastic of the bar, which makes it highly unlikely to break.
It would be even better if the bars featured an additional LED bulb on the bottom, which would offer increased visibility when prying two objects apart to locate hidden clips, but that doesn't detract from the overall utility of the tool.
Final thoughts
While testing MasterPry LED, I sought to answer two important questions: Are the bars adequately designed to get the job done? And is the added LED light a useful feature? I say yes to both.
The MasterPry LED bars would make a great addition to any upholsterer's toolbox. Will they be useful in every application? No, but that's why there are so many different styles of pry bars. Essentially, what GTE did was take two of the most common style pry bars and add a very useful LED light to it.
Where can you buy MasterPry LED?
You can order MasterPry LED online at GTE's website, where it sells for $44.95. Keep in mind, this is a set of two pry bars — one with a solid tip and the other with a fork tip. While there, check out GTE's other cool products, like its SmartSnap Pliers.
Win a set of MasterPry LED pry bars!
This week only, we're giving away three sets of MasterPry LED pry bars. For details on how to win, check out our article "This Week Win a Set of MasterPry LED pry bars!"