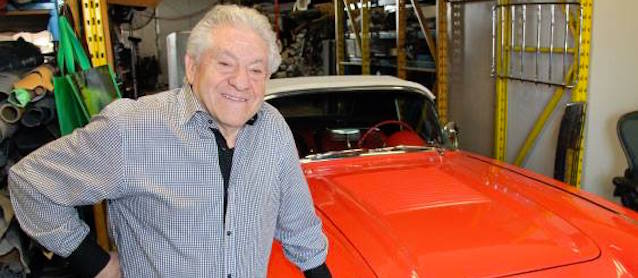 It's always fun to read about other auto upholstery shops, especially those that have been around for decades, as their stories provide valuable lessons on how to run a successful and lasting business.
Case in point: Check out the September 2016 issue of The Shop magazine for a profile of TM Custom Auto Trim & Glass Ltd., which was founded nearly 60 years ago in Ontario, Canada, and has since done a fantastic job of adapting to this new digital age.
According to Eddie Wieber, editor of The Shop and author of the profile, owner Tony Macri opened his business in 1958. He was 18 yeas old, only had a few years of upholstery experience, and didn't own more than a sewing machine and a few hand tools. Still, he persevered.
"You've got to like what you're doing, right?" Macri told The Shop. "I started out liking cars, so I got into the car business."
It wasn't easy. Macri began doing simple projects, but as his skills developed and reputation grew, he started to take on custom leather work, sunroofs, heated seats and more. Today his business is a mix of custom upholstery and upgrades for local dealerships. What's more, it's expanded to employ eight trimmers, including his son Anthony.
Of course, that alone would be impressive. But Macri is a true entrepreneur who knows that the only thing consistent in business is change — and so he's making a huge play in the digital sphere. So far he's invested in the creation of a website, social media presence and Google Ad campaign. He also hired a digital marketing firm to help with promotions, and even installed a computerized inventory management system in his shop. That's a lot more than most shop owners half his age have done to keep up with technology.
This profile of TM Custom Auto Trim & Glass is a must-read for everyone in the auto upholstery industry. Macri's thoughts on why it's important to teach the craft to anyone interested in learning is particularly noteworthy.
Read the full profile, "Growing with the Times." in the September 2016 issue of The Shop. You can view a digital copy of the magazine by clicking here. The article starts on page 36.