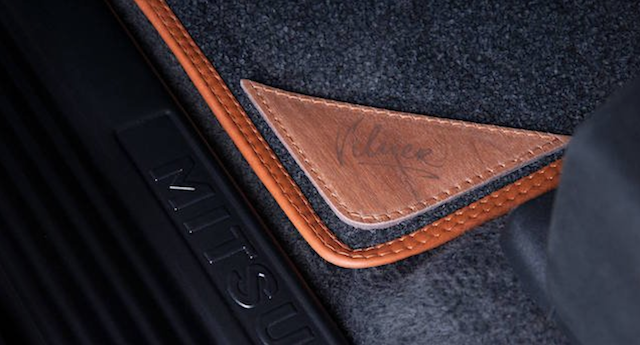 It's not easy to make vehicle carpets look classy, but that's exactly what Bulgarian auto upholstery shop Vilner did to the floor mats in this Mitsubishi Pajero.
The floor mats were made entirely from scratch using high-grade vehicle carpet and premium leather for binding. The trimmers also stitched on gorgeous corner pieces cut from real walnut veneer, treated with satin varnish and stamped with Vilner's logo.
Combined with all the other interior upgrades made, Vilner estimates that the owner spent three times more than what the car was originally worth to have it customized.
I personally wouldn't go to all that trouble for a Pajero, but to each his own. These floor mats are stunning! (Which, to be honest, I never thought I'd say about floor mats)
To see the Pajero's full custom interior, visit Vilner.eu.