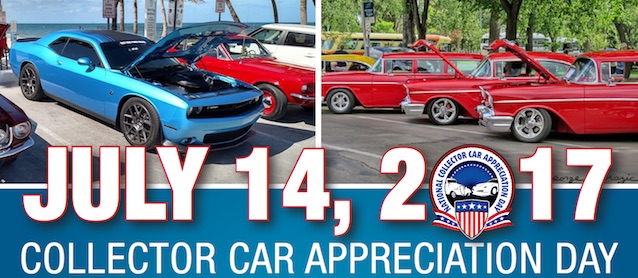 Want to promote your shop? Collector Car Appreciation Day is only a month away, and with it will come a lot of local car shows and related events that you can attend to network with potential clients.
Since 2010, a U.S. Senate Resolution requested by SEMA has marked the second Friday of July as a national holiday for car collectors. This year, the day falls on July 14.
The resolution states that the "collection and restoration of historic and classic cars is an important part of preserving the technological achievements and cultural heritage of the United States."
Check out this video for more details:
Visit SEMA Action Network's website to find your nearest car show or host one yourself.
Take advantage of the day to meet potential clients and show them what you can do. Some shops do this by renting a booth or putting their shop's project car on display. Others hand out fliers or bring along a "look book" full of photos of their best work to show collectors. Whichever you choose, have fun and enjoy the day!