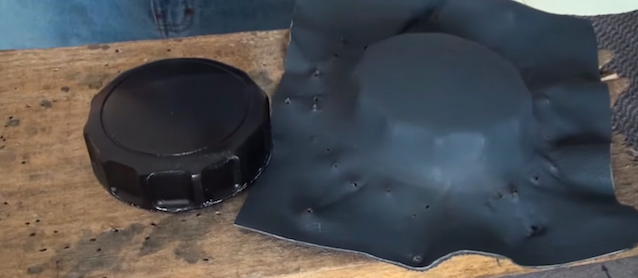 Interested in learning how to wrap virtually any plastic interior component in leather? Then check out this pro tip video by Cesar, a master auto upholsterer turned teacher, who shares his knowledge on YouTube.
Cesar, aka Cechaflo, is somewhat of a YouTube legend, producing and sharing auto upholstery tutorial videos for the last six years. Though his videos are geared mostly toward beginners, they also offer some tips and tricks professionals will find helpful.
His video "How to Mold Automotive Leather" is a perfect example of that.
In the video, Cesar teaches viewers how to cover a circular reclining knob for a car seat in one piece of leather without having to make any seams. To pull off the feat, he uses a homemade leather-softening agent comprised of two-parts rubbing alcohol, one-part baby shampoo and one-part water. Without the help of this special formula, covering the knob would be so much more difficult.
To watch more of Cesar's videos, visit his YouTube channel Cechaflo. To secure one-on-one training with him, check out his business Upholstery Training Programs.