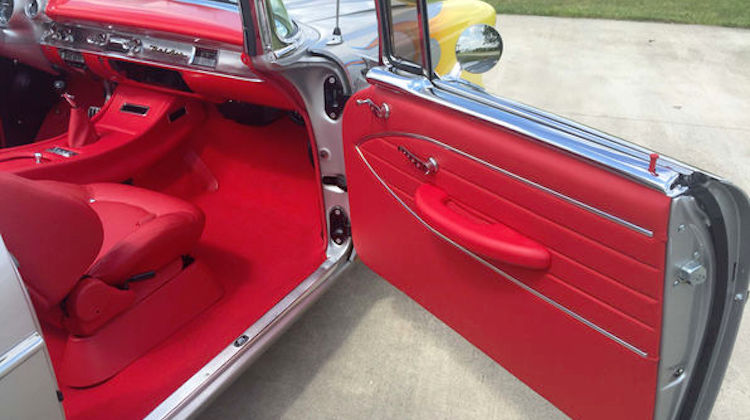 Show Car Interiors by Pete Hagan was recently featured on Hot Rod Network for the amazing interior build they did on a 1957 Chevy convertible.
Hot Rod Network gave the Ohio trim shop a hollowed out Chevy, a few basic components and complete freedom to do as they pleased. The team went to town, creating the seats, console, door panels and convertible top from scratch. Best of all, they documented the entire build in photos.
Trimmers will especially like Hot Rod Network's introduction to the project:
Pity the trimmer. It's only after all the fabrication is done, the budget is spent, and time consumed before they get the chance to ply their craft. It's enough to take the fun right out of the thing you do.
But trimmers persist. More than that, they flat knock things out of the park. Take the interior in our ARP/STREET RODDER Road Tour 1957 Chevy convertible presented by Chevrolet Performance; hands down it boasts the most creative expression in the build. And that's saying something if you've seen what's going on in other parts of the car.
With an intro like that, you know it's going to be an amazing article, with great build photos to boot.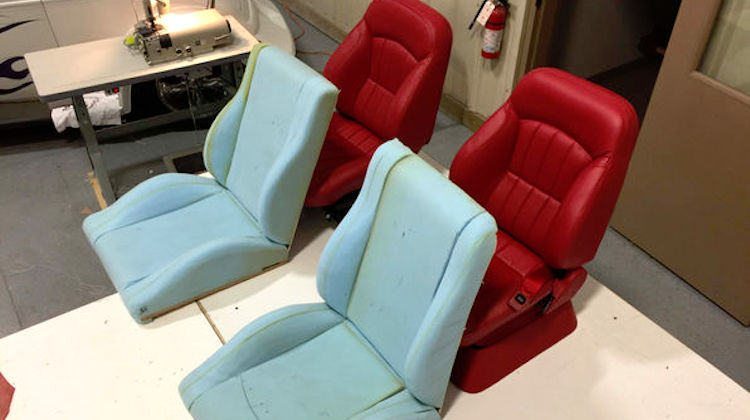 To read the full article and see more build photos, check out: "Road Tour Chevy Gets its Seats Covered."
Design your own 1955-57 Chevy interior with our Auto Upholstery Design Studio.