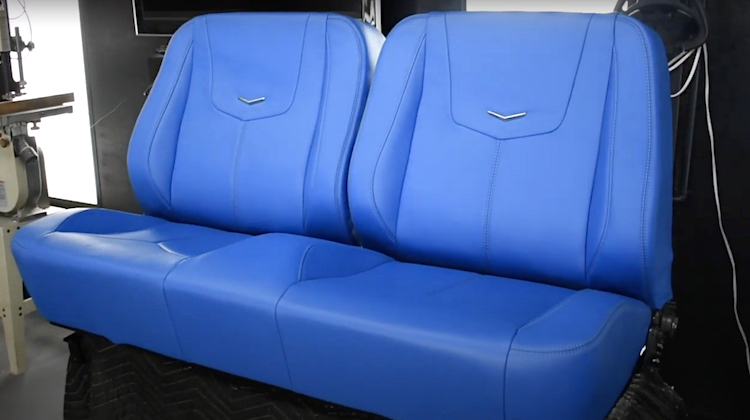 In his last video, Rick Valdez of Alchemy Kustom showed us how he shapes foam cushions from scratch for a custom bench seat. In his latest video, he demonstrates how to upholster it.
From his Texas shop, Rick takes viewers through the entire process — including designing, patterning, cutting, sewing and finally installation. He even shares a few trade secrets on how to attach the upholstery to the foam cushions.
Here's a short break down of the process:
1. Design the seat cover on the foam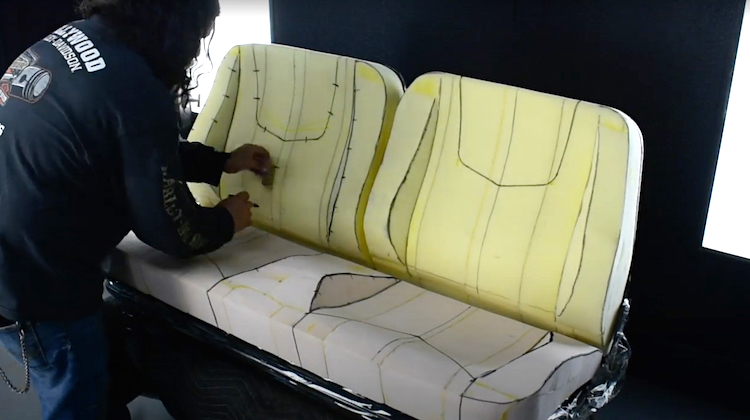 Using a marker, Rick designs his seat cover by drawing lines on the foam for where he wants seams to appear. He also makes alignment marks, which will prove useful in the sewing process.
2. Create and cut a pattern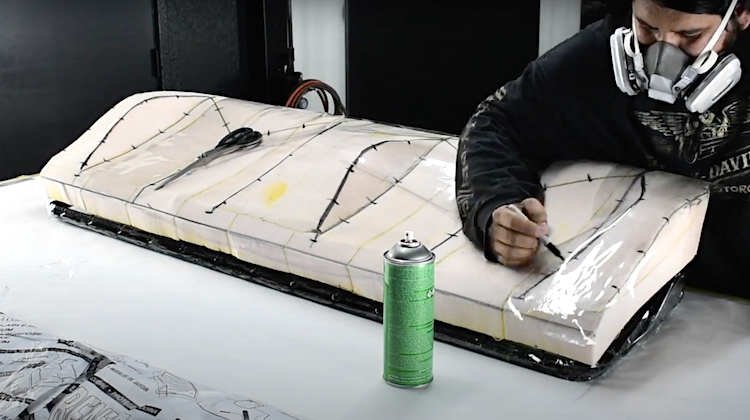 Rick covers the foam in clear vinyl, taking care to smooth out any wrinkles before tracing the design and alignment marks from the foam onto the vinyl. He then cuts the clear vinyl on the marked lines to make a pattern for the seat cover.
3. Trace and cut the pattern on leather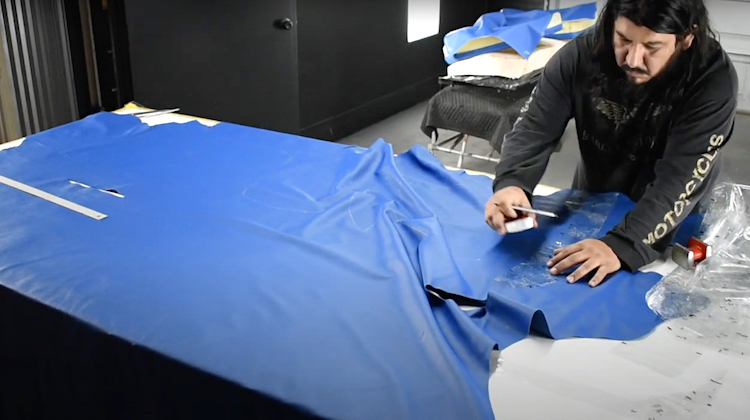 Rick traces the pattern on a blue leather hide he chose for this seat and cuts it out piece by piece. He also cuts sew foam.
4. Sew it all together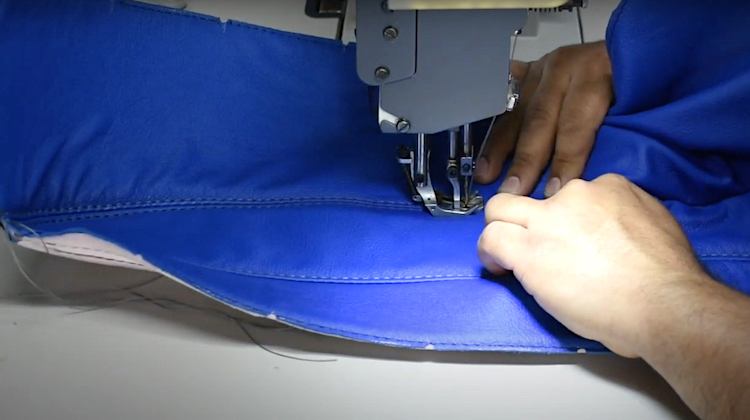 After all the pieces are cut, Rick uses his industrial sewing machine to put the seat cover together. He takes great caution to ensure every stitch is perfect.
5. Install the custom seat cover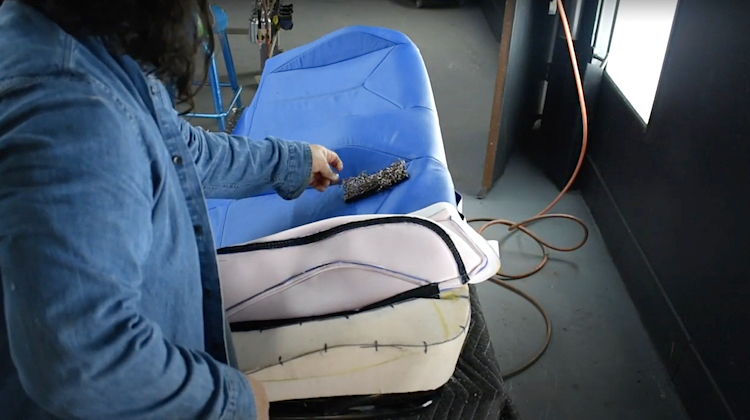 With the cover sewn, Rick demonstrates a few different techniques on how to attach the upholstery to the foam — including carving out channels in the foam for listing wire and velcro.
Watch the full video:
The full video provides more detail on how it's done.
The finished product is a beautiful one-of-a-kind bench seat that's entirely built, designed and upholstered from scratch. It takes a real pro to pull off something this gorgeous.
To learn more about Alchemy Kustom, follow them on YouTube and Instagram. And stay tuned for the next installment in this video series.