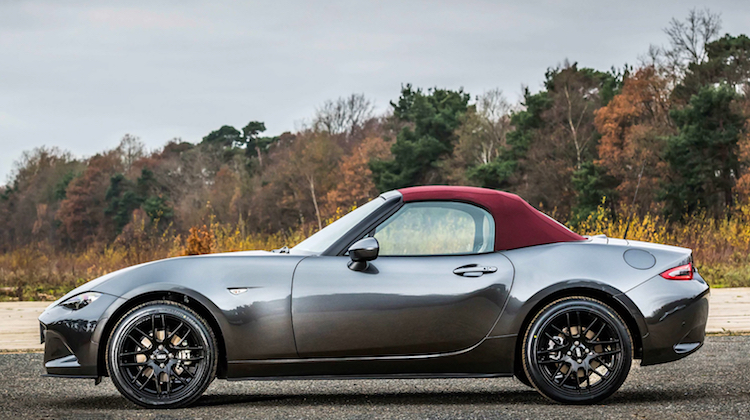 It's freezing outside, but we can still get excited about convertibles — especially since Mazda has announced that the 2018 MX-5 Miata will feature an optional cherry red convertible top.
The new soft top, an alternative to the traditional black top, debuted at last year's Tokyo Motor Show and was originally slated to be a limited-edition offering for the UK market. However, it was such a big hit that Mazda decided to also make it available to American drivers.
The convertible top is made from Haartz Stayfast C fabric, which features an acrylic square weave facing, rubber inner-layer and filament Polyester backing. It's the same fabric used on other Miata models, as well as the Nissan 370Z and Fiat 124 Spyder.
Haartz calls the color "claret" because it's similar to the deep red-purple shade of vintage wine from the Bordeaux region of France. Cool and classy, eh?