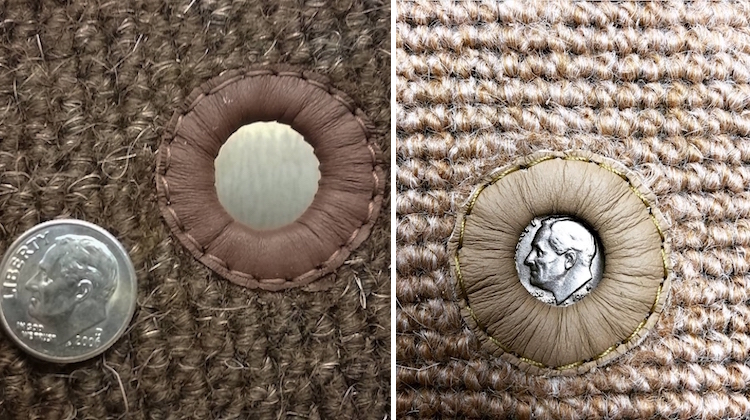 Two of our favorite auto trimmers, Brian Willingham of BW Upholstery and Ricky Howard of Interiors by Shannon, recently challenged each other to bind a dime-sized hole in vehicle carpet.
Not an easy task, but the fellas pulled it off with mind-blowing precision and expertise.
We saw the photos they posted on Instagram and were curious how many other trimmers could do it.
So let's find out… Take the Tiny Binding Challenge!
Bind a coin-size hole in a vehicle carpet, post the photo to Instagram, tag @TheHogRing and use the hashtag #TinyBindingChallenge.
Every trimmer who participates in the challenge — no matter how well you pull it off — gets a FREE limited-edition The Hog Ring sticker!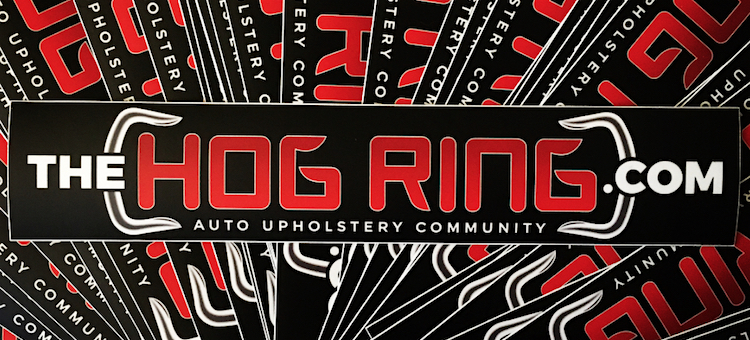 If you don't know how to bind a hole, check out this awesome tutorial by Brent Parker of Brent Parker Motor Trimming!
The challenge ends Friday, March 2. Open to U.S. residents only.