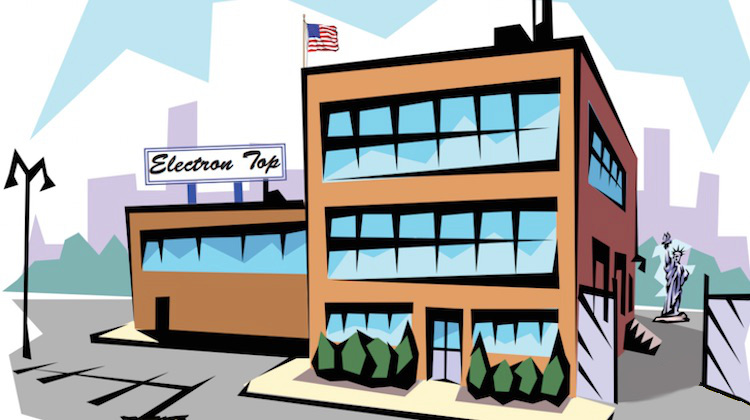 Electron Top used this month's issue of "Keep in Touch!" to address rumors about the company that have been circulating throughout the industry.
"There seems to be a lot of fake news these days," quips Kimmy, Electron Top's office manager, before setting the record straight:
Fake News: "Electron Top is going out of business."
Fact: We are unaware of this status and as owners of Electron Top it comes as a complete surprise (insert sarcasm).
Fake News: "Electron to is being bought out by another convertible top manufacturer."
Fact: We are unaware of this acquisition and could only assume they would need to talk with us first (again, insert sarcasm).
Our sister Linda used to say "Believe half of what you see and none of what you hear!" Truth needs no defense and those that attempt to elevate themselves at the expense of someone else (spreading erroneous rumors for their own sake) should know it is a reflection of their own character. We implore you to keep passing the fake news on to us as it brings levity to our day. As always, thank you for your support.
To read more, as well as a brief essay about the holiday season, check out their April newsletter: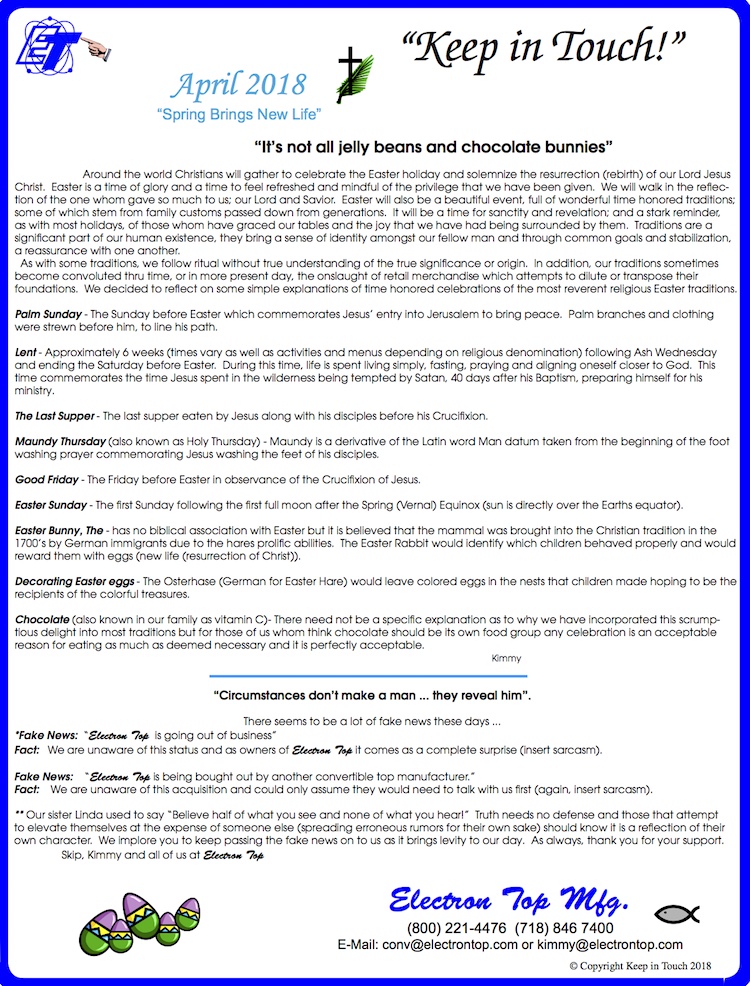 Electron Top is a family-owned business that's renowned for its quality convertible tops, great customer service and commitment to the industry. In fact, Electron Top is one of the few manufacturers left that refuses to sell products directly to the public – limiting their market to ensure our prices aren't affected.
Show your appreciation and support by setting up a business account today. Call (800) 221-4476 or visit ElectronTop.com.