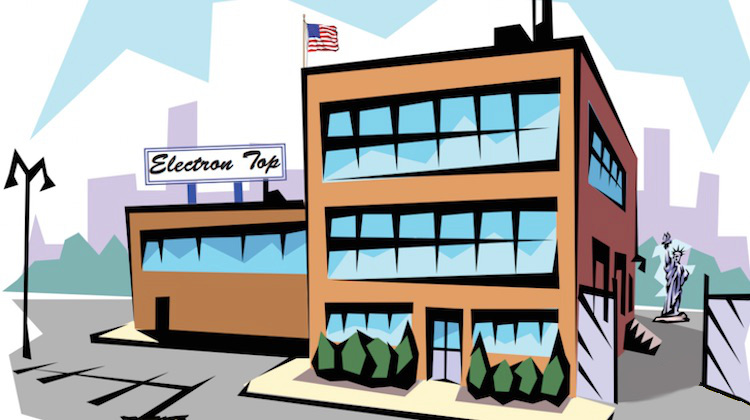 Electron Top's latest issue of "Keep in Touch!" affirms their pledge to never sell products direct to the public. It's a must read for anyone concerned about customers who bring in their own convertible tops for installation.
Below is an excerpt from the newsletter:
Our industry had maintained a unity amongst one another (manufacturers, distributors & upholstery shops) that provided an opportunity for all of us to flourish and be successful. That unity has slowly been broken by some whom are selling outside our industry and have ventured into direct sales. Sometimes even peddling a more affordable option, from globally sourced materials, for the professional to install for the sake of substantiating their own undermining of our industry's selling structure; it is singularly driven (bottom line) and short sighted. […]
We solely support our Auto Trim Industry and do our best to promote the importance of our industry and the unity amongst its members. We do not sell over the internet nor do we sell direct to retail customers and we do our absolute best to make sure our products are sold to our intended customer base: trimmers and craftsmen like yourselves.
The newsletter continues with some minor price changes, all of which are reflected in Electron Top's 2018 Catalog, and few new product colors.
To read the full newsletter, see below: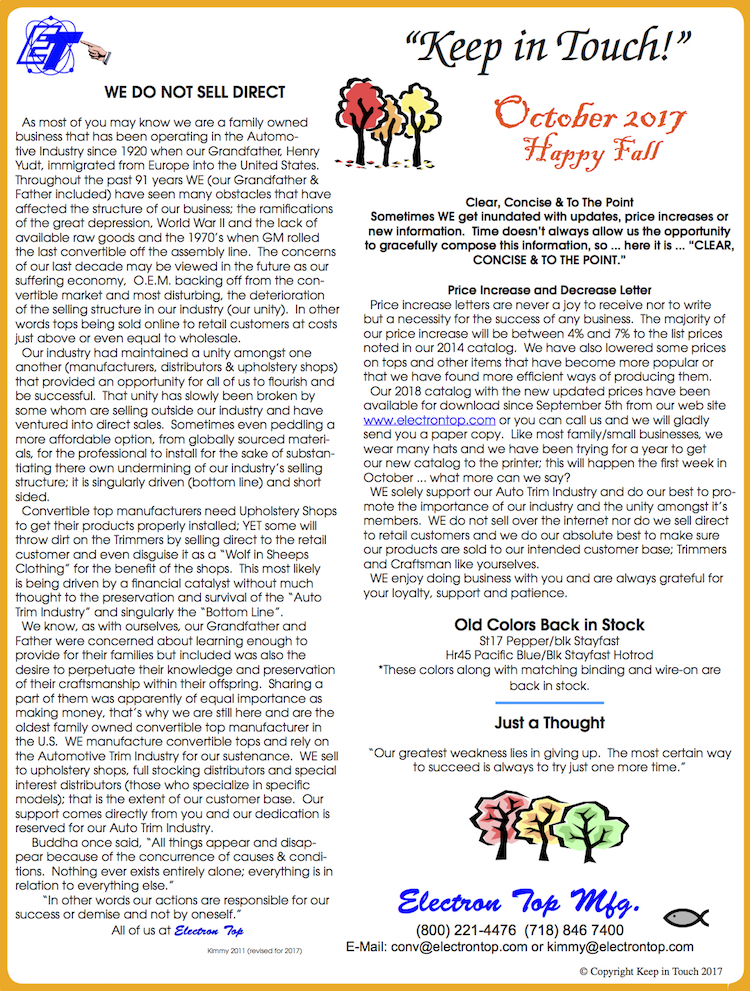 Electron Top's commitment to small, independent trim shops is second to none. Please show your appreciation and support by giving Electron Top your business.
To learn more about Electron Top's quality products or to set up a business account, visit ElectronTop.com or call (800) 221-4476.