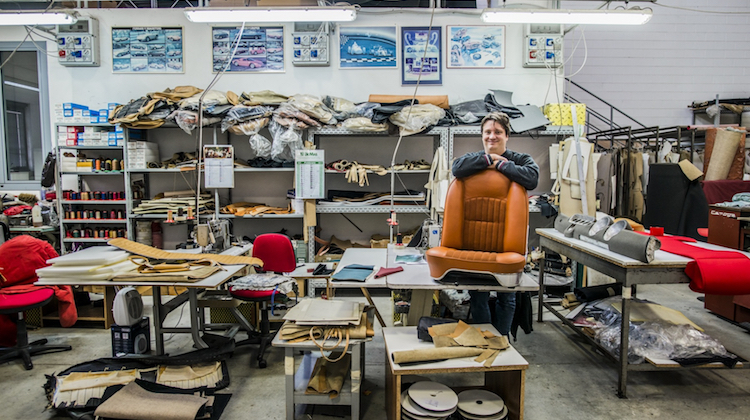 In the world of Ferrari restoration and customization, one auto upholstery shop reigns supreme: Tappezzeria Luppi — the only shop trusted by both Enzo Ferrari and Sergio Scaglietti to trim their cars.
Classic Driver recently visited the shop in Modena, Italy, to profile Fabio Luppi, who inherited the shop and learned the craft from his late father Romano.
Romano, who established the business in 1978, worked closely with the Ferrari and Scaglietti brands to upholster most of their cars. He also restored and customized interiors for private Ferrari and Scaglietti owners.
The master craftsman enjoyed a 40-year career working on some of the most expensive and luxurious automobiles ever built. During that time, he also trained his son Fabio, who has become a master craftsman in his own right.
"When I was a child, I remember playing in my father's workshop and smelling the strong scent of the leather," Fabio told Classic Driver. "Because there were always Ferraris there, cars were already a passion of mine at that point."
"It was really important for me to learn the traditional skills because that is what Luppi has become so well known for," he added. "My father was certainly one of my most important mentors, but I was fortunate to receive the help and support of many of his peers, even after his death."
What's more, Fabio also inherited his father's cardboard masters, which came directly from the luxury automakers he worked with. No other auto upholstery shop in the world can claim the same.
"Besides understanding how to use them properly, the cardboard masters are the most precious things I inherited," said Fabio.
To read the full profile, check out "Keeping the art of leatherwork alive with Tappezzaria Luppi."
[Photo via Rémi Dargegen for Classic Driver]