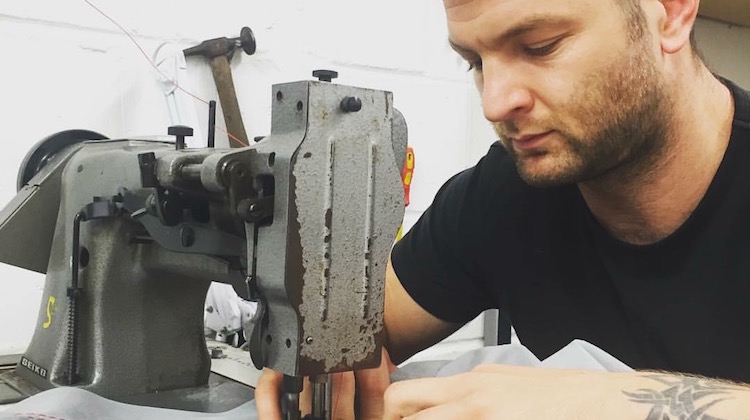 Stuart Foster Pagani discovered the craft of auto upholstery as a young boy, and has since dedicated his life to mastering the skills necessary to create gorgeous bespoke interiors. His shop, SFP Design, is renowned in England for it's impressive designs and impeccable execution.
We spoke with Stuart about how he got his start, his feelings about the craft and much more. Let's meet the trimmer…
Name: Stuart Foster Pagani
Business: SFP Design
Location: Colchester, Essex, England
Website: SFPdesign.co.uk
Facebook: Facebook.com/sfpdesign
Instagram: Instagram.com/sfp_design_uk
Equipment: Seiko STW-8 (old girl) Global wf1516
How long have you been trimming? 16 years
How did you learn auto upholstery? As a young man, I didn't have a clue what I wanted to do with my life. I came across a company called Carisma Automotive whilst choosing my work experience for school at 14 years old. I got myself an interview and to my surprise the company was the creators behind some of my favorite cars that I had posters of on my wall. I then carried out my work experience and was lucky enough to have Jamie Shaw, the owner and brains behind some of the UK's most beautiful and crazy cars, ask me to work Saturdays with them. I then on occasion skipped school and went to work with them during the week trying to soak up as much knowledge as I could. I worked there up until 2015, honing my craft until I plucked up the courage to leave and start my own company.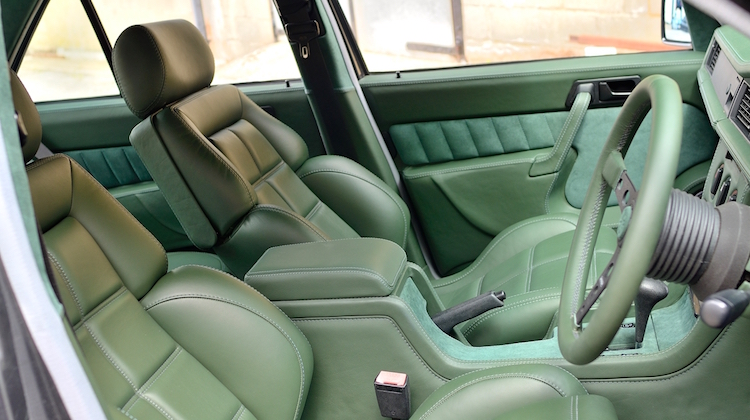 What's your favorite aspect of the craft? I love stitching up panels with really detailed stitch designs. The challenge is always there no matter how many panels you trim over the years to get the stitch lines perfectly straight with no wobbles or imperfections. Really gets me in the zone and is really pleasing to look at once done.
What's your upholstery pet peeve and why? I have two pet peeves. Firstly, really old seats that when you take them apart the old scrim foam all falls out over the work bench and is sticky and gets in every crack and crevice of your body. Going home and feeling very dirty is horrible, but we all have to go through it. My second pet peeve would be the lack of understanding from customers on how much work goes into trimming. A lot of the time we are seen as less skilled and carry out less work then painters, when in actual fact it's the opposite. Sorry to all the painters that read this, but its true ha-ha (being a qualified painter myself).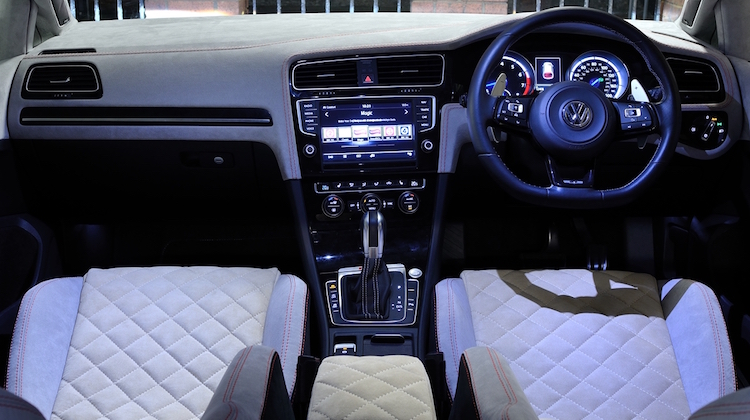 What's the best part about being a trimmer? For me the best part of the job is job satisfaction. As the vehicle starts coming together the excitement to see it finished is real. Will it look the same as I pictured it in my head all that time ago? Has it worked and is the customer going to like it? It all gets very exciting. Also, the look of customers faces when they see their finished vehicle. It's a beautiful experience. I also really enjoy when a full build comes in and the customer lets me do what I want design-wise and just getting the creative juices flowing, then building everything and making your image in your head a reality.
What concerns you most about the auto upholstery industry? My Main concern for our craft is that there aren't enough kids wanting to get involved in it anymore. They tend to want to play on their phones too often and have no excitement for wanting to learn something new. We will keep fighting the good fight, though, and will pass the skills down to whoever wants to learn.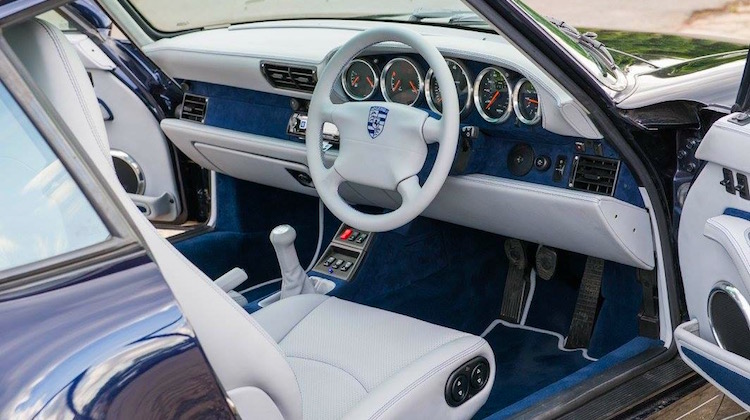 Find out how to be featured in our new "Meet the Trimmer" series by emailing info@thehogring.com.