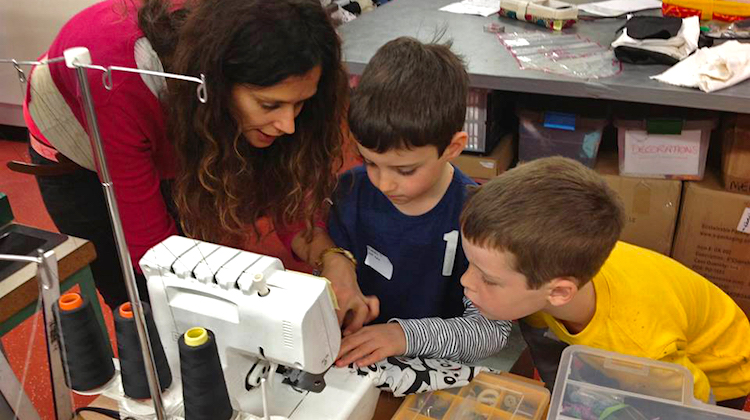 How old were you when you learned to sew? And who taught you?
Those were the questions we posed to the thousands of auto trimmers who follow The Hog Ring on social media. It's part of our latest effort to better understand the auto upholstery industry.
Over the next few months, we'll pose a series of questions and polls to our readers, and share the results wth you on our website.
Here's how you all responded to our first poll:
How old were you when you learned to sew?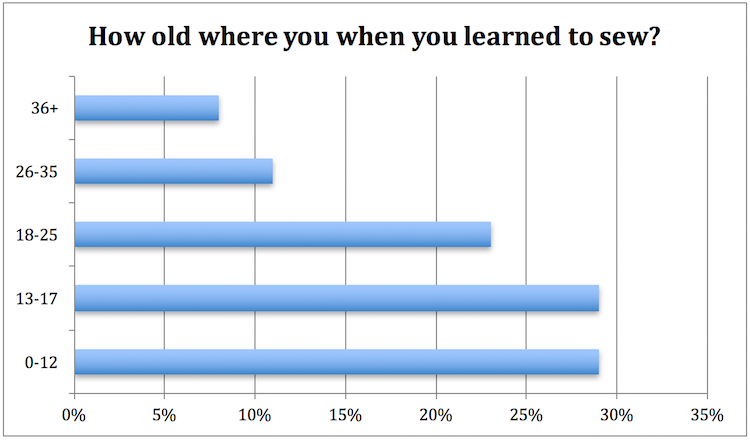 According to our poll, the vast majority of auto trimmers learn how to sew at a very young age. In fact, 58% said they learned how to sew by the age of 17. The figure increased to 81% by the age 25.
After the age of 25, the figure drops significantly. Only 11% of respondents said they learned how to sew between the ages of 26 to 35. After that, it's only 8%.
The oldest trimmer to respond to our poll said he didn't start sewing until the age of 76, proving it's never too late to learn.
Who taught you to sew?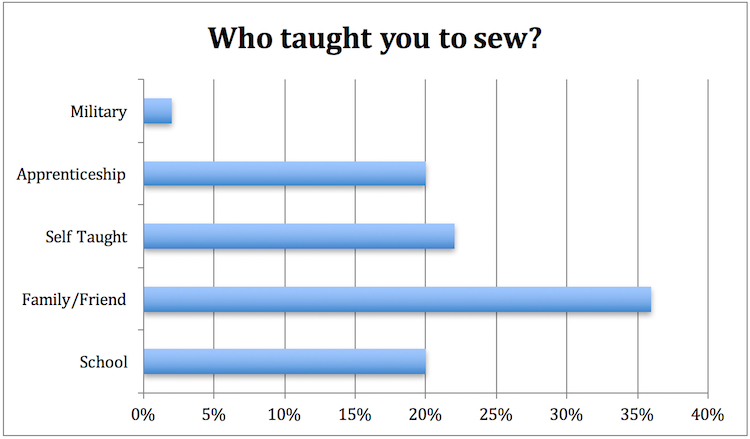 Our industry is mostly made up of small, family businesses — so it's not surprising that 36% of respondents said they learned how to sew from a family member or friend.
What is surprising is that 22% of respondents said they were self-taught. Most of these trimmers cited The Hog Ring and YouTube as their primary source of education, especially the channel Cechaflo Videos, which is run by master craftsman Cesar Chavez Flores in Guadalajara, Mexico.
Schools and apprenticeships were tied for 20%.
Of those who said they learned how to sew at a school, most specified that it was a high school home economics course. However, WyoTech and other technical training colleges came in a close second.
Only 2% of respondents said they learned how to sew in the military.
What do these figures tell us?
You can analyze these figures in any number of ways.
Mostly, it tells us that if we want to train the next generation of trimmers, we'll have to introduce the craft to them at a young age. The sweet spot appears to be between the ages of 13 to 25.
It's great that the majority of people who are taught how to sew learn from family and friends. But if we want the industry to grow larger, we need to also focus on teaching our craft to people outside of our circles.
The fact that 22% of people say they're self-taught suggests there aren't many options for formal training. It's great that people are turning to The Hog Ring and Cechaflo Videos to learn the craft, but other trimmers should also consider sharing their knowledge and expertise online.
Lastly, it's interesting that schools and apprenticeships proved equally important to trimmers' education. Ideally, young trimmers would have access to both. But that's not always the case.
There are only a few auto upholstery programs offered, and most are expensive. If we want the industry to grow, many of us have to be willing to take on apprentices.
What do you think? Share your thoughts about this poll with us in the comments section below.