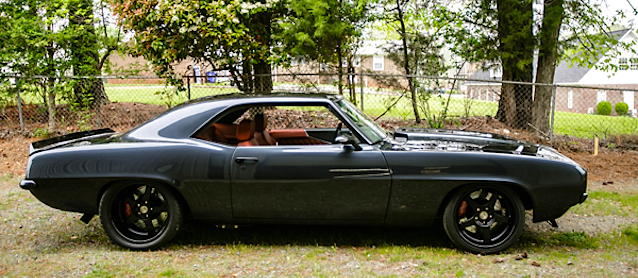 Jean-Noël Greffeuille of JNG Creations in Pittsboro, NC, has developed a strong reputation for designing and executing stunning hot rod interiors. So when the owner of this one-off 1969 Chevrolet Camaro needed a custom cabin to match the craftsmanship of its exterior and mechanics, he knew exactly who to turn to.
Jean-Noël's decision to trim the interior in terracotta Porsche leather was a bold choice that paid off well. The striking color sets it apart from the slew of hot rods in the car show circuit trimmed in black or beige.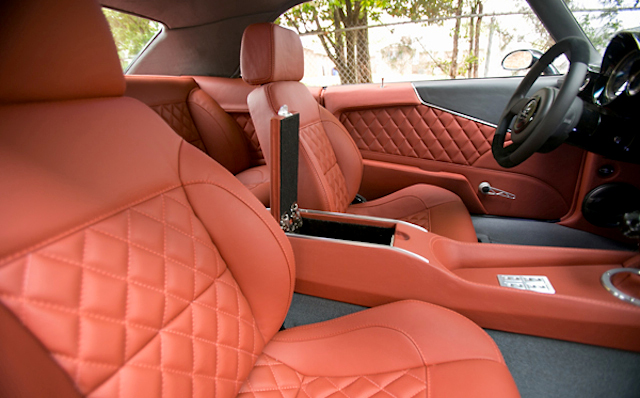 Charcoal gray leather accents on the Camaro's dashboard, door panels and gray Daytona carpeting on the floor help to tie in the outside of the Camaro to the interior.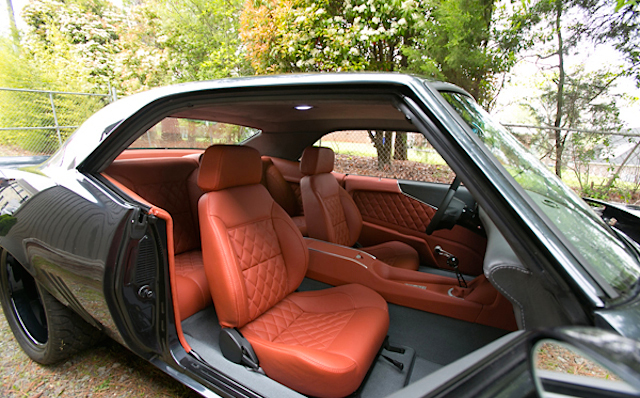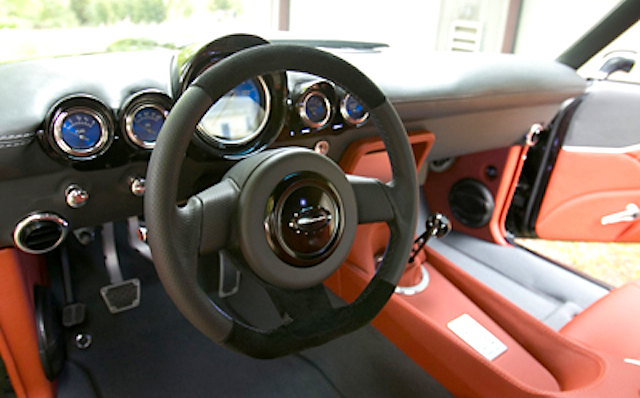 Corbeau seats were modified and trimmed in leather with diamond stitching to give the Camaro a modern and sporty look.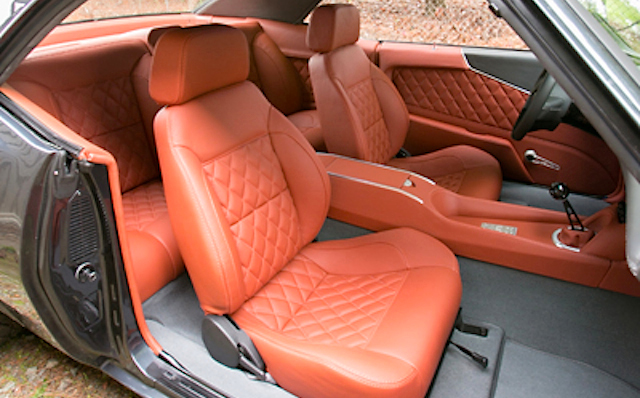 Jean-Noël trimmed the Camaro's one-piece headliner in gray suede to give the cabin a contrast in texture.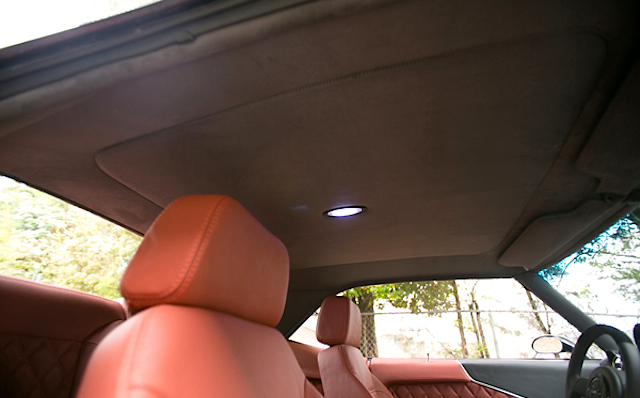 The hot rod's hand-fabricated waterfall center console starts at the base of its custom dashboard and leads all the way back to the package tray, splitting the rear seat into two buckets.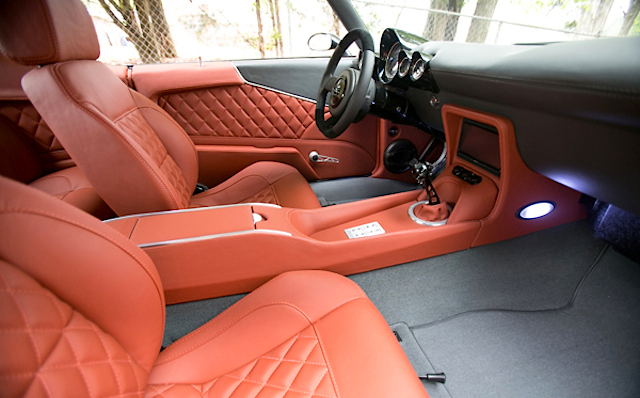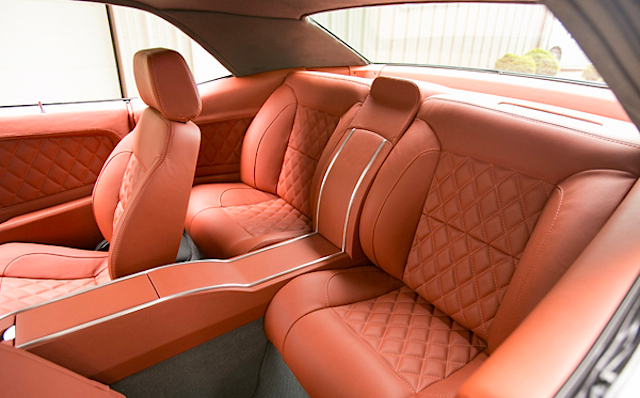 Any trimmer can appreciate the amount of fabrication involved in creating these custom door panels.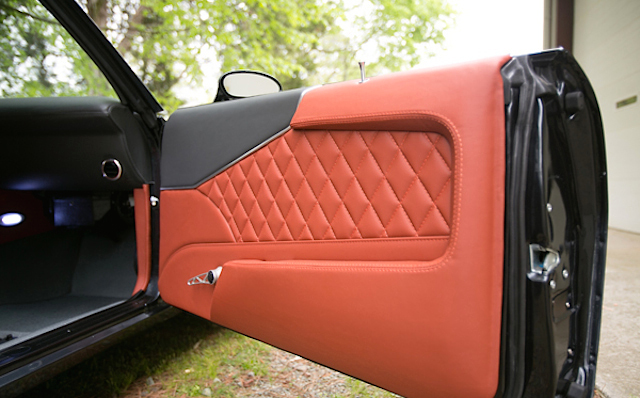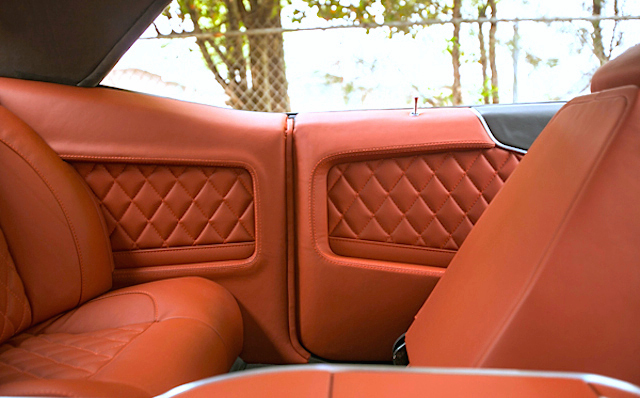 Aluminum trim accents by Clayton Machine Works adorn the interior throughout.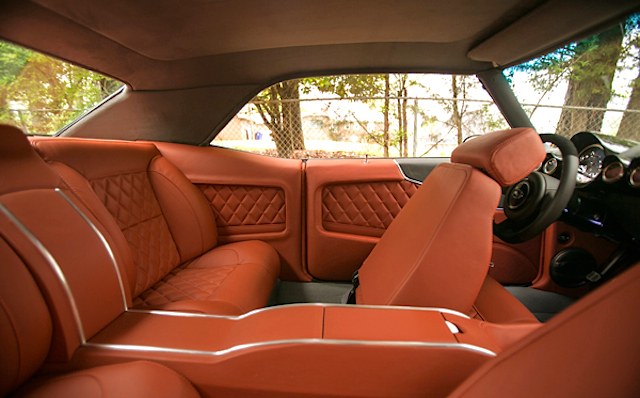 Of course the trunk was also upholstered to match the interior.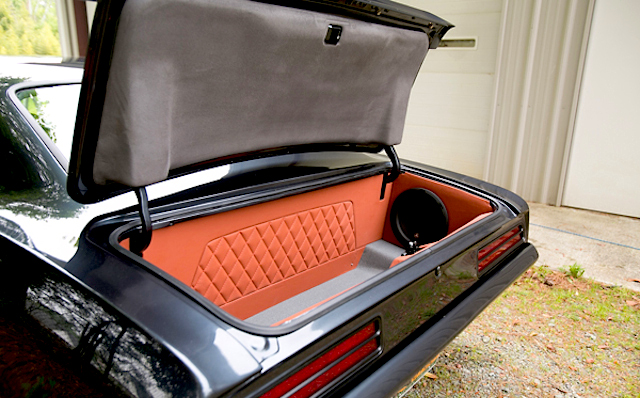 Transforming this 1969 Camaro into an award-winning piece of art took Jean-Noël 280 hours to complete. But, as you can see and it's ecstatic owner can attest, it was worth every second.
To keep up with JNG Creations' latest projects, follow them on Facebook.
What do you think? Share with us your thoughts on this custom 1969 Chevrolet Camaro interior in the comments section below.