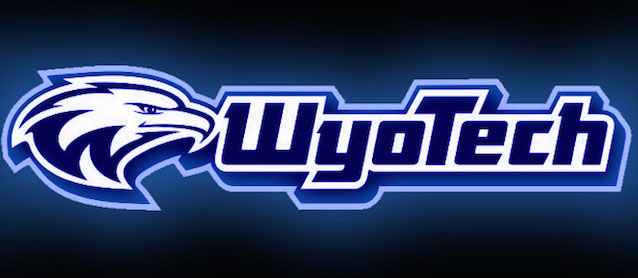 Interested in learning auto upholstery? Harry Weimann, director of operations at WyoTech's campus in Blairsville, Pa., provides an in-depth look at the trade school's auto upholstery program in the May 2014 issue of Performance & Hotrod Business magazine.
The program, available at WyoTech's Blairsville and Laramie campuses, is part of a nine-month course of study during which students select a six-month core program — such as "Automotive Technology," "Diesel Technology" or "Collision/Refinishing Technology" — and follow it with the three-month elective "Trim and Upholstery Technology."
During the upholstery segment of the program, students are taught the fundamentals of sewing machine operation and maintenance, how to measure and cut material, sewing a wide range of seams, seat cover patterning, carpet binding, door panel design, convertible top and vinyl top installation, one-piece and bow headliner repair, etc.
The icing on the cake is the level of professionalism the program instills in students. Weimann explains:
The students attend school five days a week, eight hours a day for nine months. The reasoning for this type of intense school structure and compressed program is to get students into school, complete a 1,500-hour program, and graduate and pursue their career. The eight-hour class day simulates the workday students will experience once they graduate.
Another reason this school is so unique is its strict professionalism policy. Each phase of the program is made up of a six-week block. During the six-week block, a student cannot miss more than 25 hours or they can't continue to attend school. This attendance policy helps WyoTech groom students to meet employer's expectations — professional, trained, punctual and dependable employees. Our job at the campus is to convey this to each student and help them be successful in the workplace. The other requirements of the professionalism policy are shaving daily, clean uniforms with shirts tucked in, work boots and the use of professional language. The professionalism policy is a key factor in the success of students entering the workforce.
Of course, three months is hardly enough time to master the craft of auto upholstery — but that's not the goal. "What WyoTech's Trim and Upholstery Technology program is designed to do is to provide a well-rounded, entry-level student employee who can work in the industry," writes Weimann.
Once students graduate, WyoTech's Career Services Department helps them meet potential employers who may be willing to take them on as trainees or apprentices.
"Catching that next rising star can be a difficult task," writes Weimann, "but WyoTech is helping the industry by providing training to students to help them to become those next rising stars."
To read the full article in Performance & Hotrod Business magazine, click here and turn to page 84. You an also visit WyoTech's webiste.